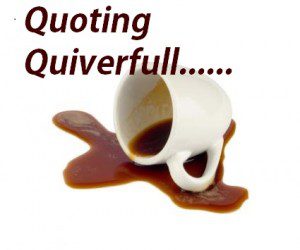 by David Cloud from The Way Of Life.Org, which is affiliated with the Independent Fundamentalist Baptist Church.
"The fruit of the Hyles model and methodology has often consisted of moral and spiritual shipwreck. Multitudes of former members of Hyles-type churches, having witnessed so much error and hypocrisy, have abandoned church altogether. Or they have explored the contemporary emerging philosophy, having allegedly found more spiritual reality in those circles than they witnessed in 'fundamentalism.' Being the products of shallow evangelism, many of these have never been biblically converted. They have prayed a sinner's prayer but haven't been born again. Having never had a real and dynamic relationship with Christ, they are man-followers, and when the man fails, they are offended and quit, sometimes blaming Christ and the church for something that is man's fault alone. Even if they were truly saved, they were not properly discipled and grounded in the Scriptures and in solid doctrinal truth. All too typically they have been used or neglected and sometimes abused, but not shepherded" (The Two Jacks: Hyles and Schaap, March 2012).
Comments open below
QUOTING QUIVERFULL is a regular feature of NLQ – we present the actual words of noted Quiverfull leaders and ask our readers: What do you think? Agree? Disagree? This is the place to state your opinion. Please, let's keep it respectful – but at the same time, we encourage readers to examine the ideas of Quiverfull honestly and thoughtfully.
NLQ Recommended Reading …
'Breaking Their Will: Shedding Light on Religious Child Maltreatment' by Janet Heimlich
'Quivering Daughters' by Hillary McFarland
'Quiverfull: Inside the Christian Patriarchy Movement' by Kathryn Joyce