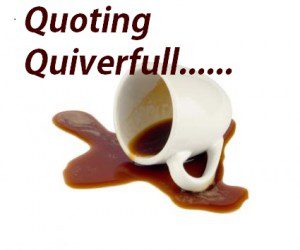 Pastors Kevin Swanson and Dave Buehner from Generations With Vision as quoted by Jonathan Hurley Org. in regards to the recent Colorado Springs fires. Quotations in italics.
Swanson noted that a Denver Post photograph of State House Majority Leader Mark Ferrandino kissing his partner also helped trigger God's wrath.

Of course, that still leave the odd fact that God chose to hit Colorado Springs which is deeply conservative and spared the liberal areas of Colorado — a pattern that might suggest God is pretty liberal. That did not stop these two pastors:

Buehner: Why Colorado Springs? Understand that Colorado itself is a state that has been begging for God's judgment. How did we do that? Well, we were the first state to make abortion legal; you could murder your baby as long as it's in your womb.
. . .
Swanson: When you have a state where the House leadership is performing a homosexual act on the front page of the Denver Post two months ago? Does God read the Denver Post? Do you think He picks up a copy of the Denver Post? He gets it. God gets the Denver Post.
Buehner concluded that Coloradans should be glad God "hasn't destroyed the whole state yet" as "an act of grace." But why were the fires concentrated in Colorado Springs, Buehner asked, "Why not wipe out Boulder or Denver" where all the Democrats live? He answered his own question: "Judgment begins in the House of God."

They also attacked airplane movies showing breasts, young men "doing the metrosexual thing with the skinny pants and the little fairy shoe" and women wearing pantsuits.
Comments open below
QUOTING QUIVERFULL is a regular feature of NLQ – we present the actual words of noted Quiverfull leaders and ask our readers: What do you think? Agree? Disagree? This is the place to state your opinion. Please, let's keep it respectful – but at the same time, we encourage readers to examine the ideas of Quiverfull honestly and thoughtfully.
NLQ Recommended Reading …
'Breaking Their Will: Shedding Light on Religious Child Maltreatment' by Janet Heimlich
'Quivering Daughters' by Hillary McFarland
'Quiverfull: Inside the Christian Patriarchy Movement' by Kathryn Joyce