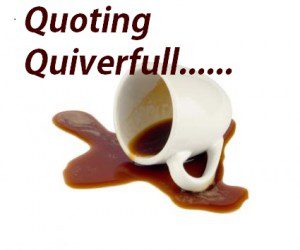 Von Ohlman at True Love Doesn't Wait – Defrauding Your (Future) Spouse
One of the most misunderstood words in the whole Betrothal/Courtship/Dating discussion is the word 'defraud'. We have all grown up with a system (dating) that promotes something as a virtue that many of us are beginning to understand is a sin: the pre-covenantal romantic relationship between a boy and a girl.
And yet old habits die hard. It has been said, even by some of the most ardent Biblicists, that we 'can't eliminate all risk of anyone getting their feelings hurt' in defense of a system that insists on placing the young man and young woman in some kind of romantic relationship before they are bound in the binding covenant of betrothal. With our background, coming from our culture, we cannot imagine placing a young woman and a young man in binding covenant ourselves without their specific consent… let alone that doing so is actually a great gift and a protection.
Scripture, when speaking of the marriages of Adam and Eve, God with Israel, and Christ with the church, is quite clear on the life-long nature of their covenantal relationship. Before Eve was created God said, "I will make a help-meet for [Adam]." She was created for him. She had no relationships before him, no other suitors or 'boyfriends'. She was created, and given to him, and they became man and wife.
Similarly in Ezekiel 16 we read of a relationship between God and Israel. Despite her humble birth, God says He took Israel into his house, under His wing; beginning with rescuing her from death by exposure. Washing her, clothing her, He raised her in His house until the time for love came when He entered into a covenant with her and took her to His bed, producing children.The situation with Christ is even more dramatic. From the foundation of the world the elect were given in permanent covenant to Christ. Despite their active rejection and adulteries, God through Christ and the Holy Spirit irresistibly drew her to Himself… to the extent that she will come into her marriage as a 'chaste virgin'. So how are we to reflect that? How are our marriages to reflect this truth? And what does it have to do with defrauding?
I believe that those of us who believe the most strongly in betrothal have the broadest definition of what 'defrauding' means in the context of marriage. Or, perhaps, the strongest definition of 'fidelity'. We hold that faithfulness to our spouse means never considering anyone else as even a potential spouse: being faithful mentally both after and before the covenant is pronounced.
The marriage covenant involves several aspects. The physical aspect is the clearest and the one that even most ardent secularists agree upon: a husband or wife who has intercourse, or even (for most people) holds hands or kisses someone outside of their marriage covenant has 'cheated'.
Most of the church agrees that, once the couple are in covenant, focusing one's thoughts in a sexual manner on someone not your spouse is also adultery.
But our society has never accepted the idea that focusing one's thoughts… one's romantic and, potentially, sexual thoughts, on someone to whom we are not bound in covenant is adultery… adultery to our spouse-to-be. Instead, even where we have accepted this as an evil, a risk of an inappropriate relationship, we have called it a necessary evil. We accept, as a founding assumption, that the son and daughter must, at some point, look at each other and say, "Do I, personally, wish to marry this person?"… to look at them and consider them as a potential marriage partner, with all that potentially entails. Perhaps only once their father's have approved, perhaps only for as long as it takes to say 'yes' or 'no'. But we assume that this 'consent' must happen.
But why do we insist on that period? No Scripture demands it, no Scriptural example demonstrates it. The closest any commentator can come is to point to Rebecca, whose father and brother had already said, "Behold, Rebekah is before thee, take her, and go, and let her be thy master's son's wife, as the LORD hath spoken." And who echoed their decision with "I will go".
Comments open below
QUOTING QUIVERFULL is a regular feature of NLQ – we present the actual words of noted Quiverfull leaders and ask our readers: What do you think? Agree? Disagree? This is the place to state your opinion. Please, let's keep it respectful – but at the same time, we encourage readers to examine the ideas of Quiverfull honestly and thoughtfully.
NLQ Recommended Reading …
'Breaking Their Will: Shedding Light on Religious Child Maltreatment' by Janet Heimlich
'Quivering Daughters' by Hillary McFarland
'Quiverfull: Inside the Christian Patriarchy Movement' by Kathryn Joyce