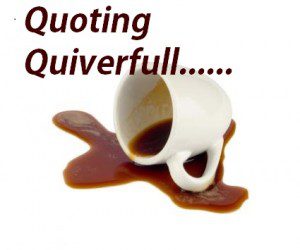 by Vaughn Ohlman of True Love Doesn't Wait – Giving our daughters to imperfect young men
As harsh and unfeeling as it sounds to our ears, a daughter is not seen in Scripture as a rose to be hidden under glass, but a gift to be given. Her fruitfulness is frequently mentioned, her delicate sensibilities less so. She is seen as at her best when rising to a difficult task, not when tenderly sheltered. And the entire focus of Scripture is not on her father, but on her husband. How then can it be the role of that father to refuse to give her to that husband?

"But," it will be asked by many fathers, "don't I have the right to refuse a given suitor?" Of course a father does…if by 'right' one means power. If by 'right' one means, 'is it the right thing to do?', then it must be asked if, by denying this suitor, the number of marriages in the church is being increased. If so, then yes. A non-Christian young man can, indeed should normally, be refused. An excommunicant young man, still living in unrepentant sin, should also be refused. Marrying one's daughter to one of these decreases the number of Godly, Christian marriages and so defeats one of the purposes of marriage.

How is it a form of obedience to God's charge to 'Let every man have his own wife' to answer 'but not my daughter'? How could God have said, "It is better to marry than to burn" and have meant that only perfect young men should marry?

James says

My brethren, count it all joy when ye fall into divers temptations; Knowing this, that the trying of your faith worketh patience. But let patience have her perfect work, that ye may be perfect and entire, wanting nothing.(Jas 1:2-4)

Do we not deny our daughters this joy when we are overly protective? Do we not deny them the opportunity to grow and be fruitful? We definitely deny them the blessings of being one with a husband, the delights of the marriage bed which the Lord chose to give us a whole book about.
Comments open below
QUOTING QUIVERFULL is a regular feature of NLQ – we present the actual words of noted Quiverfull leaders and ask our readers: What do you think? Agree? Disagree? This is the place to state your opinion. Please, let's keep it respectful – but at the same time, we encourage readers to examine the ideas of Quiverfull honestly and thoughtfully.
NLQ Recommended Reading …
'Breaking Their Will: Shedding Light on Religious Child Maltreatment' by Janet Heimlich
'Quivering Daughters' by Hillary McFarland
'Quiverfull: Inside the Christian Patriarchy Movement' by Kathryn Joyce