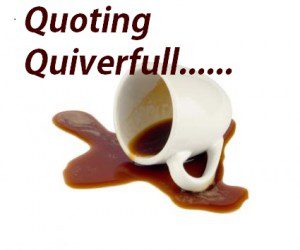 by Steve L. Anderson pastor of Faithful Word Baptist Church (IFB) from his blog – Electricity and Marriage
The difference between men and women is what causes the attraction between them. When a man and woman get married, this attraction is very strong. There is very powerful electricity in their relationship. Often, however, the newness wears off over time, and the attraction can become very weak. The battery goes dead so to speak. Why is that?

When a battery goes dead, it is because there is equilibrium between the positive and negative leads. Just as electrical energy is fueled by the difference between "positive" and "negative," and magnetic energy thrives on the difference between "north" and "south," so the male/female energy is powered by the difference between "masculine" and "feminine."

As our society destroys the differences between male and female, and especially husband and wife, the attraction becomes less and less, and the voltage of our marriages is reduced. That is why o

ur sinful

world views married

life

as being "boring" and "unexciting." In order to have an exciting love life, they must keep switching to a different partner. It is possible, on the other hand, to have a very exciting married life and be very strongly physically attracted to your spouse as long as the difference between the masculine and the feminine

is maintained.

Modern American culture teaches usthat there should be equality between a man and a woman in marriage. This is the biggest turn off in the world for both parties. If there is equality, then there will be much less attraction between the man and his wife. When there is a big difference between husband and wife, they will be much more attracted to one another. If the husband is completely in

charge

, and the wife is complet

ely

submissive and subject to him (as the Bible commands), then they will have a very "high voltage" love life. Equality

= a dead battery.

As men in America become more and more feminine

, and women become more and more masculine

, the difference between a man and his wife is dramatically reduced. Husbands and wives become more and more apathetic about their physical relationship with each other. This leads to people looking outside of their marriage for the

spark

and excitement they are la

cking at home.

If, on the other hand, the husband is firmly in

power

, being the head of household, sole breadwinner, and acting/dressing in a manly fashion, and the wife is

v

ery submissive to her husband

,

a homemaker, cooking and cleaning, wearing skirts/dresses, long hair, etc

.,

the voltage of the relationship will be cranked up, and husband and wife will find themselves very strongly attracted to one another. Greater potential difference = stronger elect

romotive force.
Comments open below
QUOTING QUIVERFULL is a regular feature of NLQ – we present the actual words of noted Quiverfull leaders and ask our readers: What do you think? Agree? Disagree? This is the place to state your opinion. Please, let's keep it respectful – but at the same time, we encourage readers to examine the ideas of Quiverfull honestly and thoughtfully.
NLQ Recommended Reading …
'Breaking Their Will: Shedding Light on Religious Child Maltreatment' by Janet Heimlich
'Quivering Daughters' by Hillary McFarland
'Quiverfull: Inside the Christian Patriarchy Movement' by Kathryn Joyce