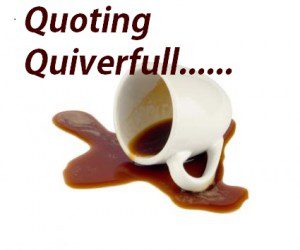 by Von Ohlman at True Love Doesn't Wait – Marriage for reasons other than purity
So let me be very, very clear: there are dozens of reasons for marriage. And all of these are better when the spouses involved are young. Let's examine some reasons:

1) And the LORD God said, It is not good that the man should be alone;.

And this was said, in paradise, in Eden, before there was any question of fornication.

2)Be fruitful, and multiply, and replenish the earth, and subdue it: and have dominion over the fish of the sea, and over the fowl of the air, and over every living thing that moveth upon the earth.

Obviously the later we marry our children the less they can do this.

3) Whoso findeth a wife findeth a good thing, and obtaineth favour of the LORD.

Why would we want our sons to wait for this favor? Or our daughters from providing it?

4) A bishop then must be blameless, the husband of one wife…One that ruleth well his own house, having his children in subjection with all gravity; …(For if a man know not how to rule his own house, how shall he take care of the church of God?)

Marriage and family are the training ground for eldership (and deacons). At what point do we want to start that training?

5) And did not he make one? Yet had he the residue of the spirit. And wherefore one? That he might seek a godly seed. Therefore take heed to your spirit, and let none deal treacherously against the wife of his youth.

God desires marriage in the youth in order to seek a Godly seed.

6)But the younger widows refuse: for when they have begun to wax wanton against Christ, they will marry; 12Having damnation, because they have cast off their first faith. 13And withal they learn to be idle, wandering about from house to house; and not only idle, but tattlers also and busybodies, speaking things which they ought not. 14I will therefore that the younger women marry, bear children, guide the house, give none occasion to the adversary to speak reproachfully. 15For some are already turned aside after Satan.

God commands younger women to marry, bear children, and guide the house… that they may give none occasion to the adversary to speak reproachfully. Paul says unmarried women had already turned aside after Satan.
Comments open below
QUOTING QUIVERFULL is a regular feature of NLQ – we present the actual words of noted Quiverfull leaders and ask our readers: What do you think? Agree? Disagree? This is the place to state your opinion. Please, let's keep it respectful – but at the same time, we encourage readers to examine the ideas of Quiverfull honestly and thoughtfully.
NLQ Recommended Reading …
'Breaking Their Will: Shedding Light on Religious Child Maltreatment' by Janet Heimlich
'Quivering Daughters' by Hillary McFarland
'Quiverfull: Inside the Christian Patriarchy Movement' by Kathryn Joyce