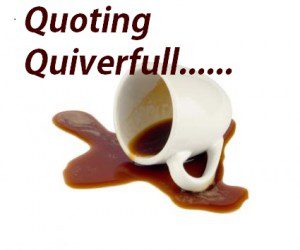 by Mary Pride of Homeschool World – A Church That Works
If you examine the New Testament, you'll see Jesus, who is among other things "our example," spending a lot of time healing the sick. You will also find numerous places in the Epistles where the church is told to take care of its poor (and also the non-Christian poor, as resources allow), its "widows indeed," and the "fatherless."

The government has no business caring for the poor (especially since government "care" means 80 percent of the money goes to bureaucrats, and no incentives or rewards are provided for the "deserving" poor as opposed to the lazy and self-destructive). Caring for the poor is the proper business of the family, private charity . . . and the church. Towards that end, we have food pantries, clothes cupboards, soup kitchens, and so forth. A good start; more needs to be done.

Healing the sick, e.g., health care, should be freely provided by the church. I touched on this in a previous issue (PHS #21, page 12). Did you know that, as part of persecuting the Hugenots, the government of France forbade them to practice medicine? We have no such prohibition in law. However, the insidious web of government regulations and tort law excesses (malpractice suits that scare doctors into practicing defensive medicine) make it in practice illegal for any church to provide basic nursing care, herbal help, or other types of personal-service-intensive, inexpensive care – the kind most people really need, and that the current medical establishment can't or won't make it easy for them to receive.

Skipping over for the moment the care of "widows indeed," who were enrolled by the early church in full-time Christian service in return, we close with a look at "orphans" and the "fatherless." Our current child abuse/social service industry is a disgrace. Kids are bounced around through foster care. The government has every incentive to take kids away from good (but politically incorrect) families. And have you noticed how almost always when a kid is abused to death, the government agencies already knew about the life-threatening abuse?

The care of abandoned children should be the church's job . . . and crimes against children should be taken care of by the police. This will require changes in law, in police work, and in church ministry. Could this be your calling? Or maybe a career in church health service? It's a big world out there!
Comments open below
QUOTING QUIVERFULL is a regular feature of NLQ – we present the actual words of noted Quiverfull leaders and ask our readers: What do you think? Agree? Disagree? This is the place to state your opinion. Please, let's keep it respectful – but at the same time, we encourage readers to examine the ideas of Quiverfull honestly and thoughtfully.
NLQ Recommended Reading …
'Breaking Their Will: Shedding Light on Religious Child Maltreatment' by Janet Heimlich
'Quivering Daughters' by Hillary McFarland
'Quiverfull: Inside the Christian Patriarchy Movement' by Kathryn Joyce