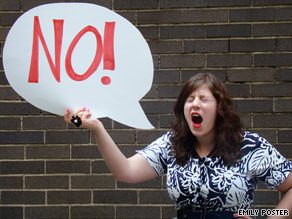 by Mari cross posted from her blog Mari's Muses
On I-29 in South Dakota, exit 84B exits onto I-90 West toward Rapid City. I've learned this well. I go to Sioux Falls (what I like to call "going to town") for work a lot, and when you drive the same route several times, you sort of start to pick up on these things. One time I went to Sioux Falls 3 times in a 7-day period. It was awesome!
In this blog, 84B is sort of an exit from this (84) to other, somewhat related topics.
This morning in church, my pastor was talking about Philippians 1:21- For to me, to live is Christ and to die is gain.
My understanding of this passage is that our goal should be to live in such a way that whatever we do brings honor to Christ (of course, we will never be able to do this perfectly), and also in such a way that we aren't so caught up in life that leaving it (leaving life- dying) would be devastation or disappointment. Basically, it's about balance — be grounded in our faith enough that we are compelled to behave in ways that honor Him, be grounded enough in the world around us that we feel compelled to share the love of Christ, but at the same time, not get caught up and carried away in the things of this world. Always, no matter what one goes through in a day, focus enough on Jesus to remember that one day, all of these things will fade away and we will trade it in for the beauty of forever with Jesus. To die is gain — not because we've lost something, but because we've gained something far better and far more beautiful.
My pastor challenged us to think about this verse and remove the words "Christ" and "gain" and fill in the blank. His example was that for some people, to live is to make money and to die is to leave it all behind. Or to live is to be popular and to die is to be rejected.
Throughout church this morning, I thought about my previous post (84).
For me, to live is to make everybody else happy at the expense of my own happiness, and to die is to keep doing it day after day after day.
I got to thinking. If you look at this situation from a biblical perspective, one could say that it is not biblical to be a people pleaser. Being a people pleaser puts people in the position that God alone is supposed to fill, and when that happens, nobody truly, truly lives. The pleased person doesn't have to learn how to please himself and the pleaser doesn't get to learn to please herself. No one is healthy. No one is happy. God is not honored — He's left out of the picture entirely — and neither the pleased nor the pleaser is blessed.
My resolution today is to stop living for the happiness and convenience of others and to start living to honor God — and part of honoring God is to take care of me — so that the death part can be a one-time experience (many years down the road) instead of a continuous, all day, everyday deal. No more sad, bored and almost dead for me.
It is ok to say no!
Comments open below
Mari is the middle of 5 kids — and the only girl — in a male-dominant, semi-quiverfull, rather patriarchal homeschooling family. She was raised in a patriarchal church and most of her social network as a child consisted of children of patriarchal or quiverfull families. This is the story of how she was sucked into the patriarchal/quiverfull belief system, and how she was lovingly (and in some cases, not so lovingly!) escorted out. Read her blog at: http://www.marismuses.wordpress.com
The Spiritual Abuse Survivor Blogs Network
NLQ Recommended Reading …
'Breaking Their Will: Shedding Light on Religious Child Maltreatment' by Janet Heimlich
'Quivering Daughters' by Hillary McFarland
'Quiverfull: Inside the Christian Patriarchy Movement' by Kathryn Joyce