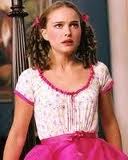 by Mari cross posted from her blog Mari's Muses
I've been reading a book called Angel Sister. The main family in the story consisted of a husband and wife who were children of men who wanted to control and micromanage them. Their fathers let them know what they were expected to do (beginning with not marrying each other), and when they — as adults — "defied" their fathers, their fathers told them that they were ungrateful and rebellious, and then they told everybody else the same thing.
Several years later, the family was starting to fall apart. The husband began drinking. The wife was at a loss as to what to do. The oldest and youngest daughters were clueless that any of this was happening, and the middle daughter was the glue that held them together. She was the one that got dear old dad in bed when he came home drunk. She did everything she could to keep the peace in the family.
Near the end of the book, the wife's father died. When she told her step-mother that there was nothing she could do now that he was gone, the step-mother told her "he always said you were an ungrateful daughter."
The narrative throughout the next couple of pages consists of the thoughts that go through this character's mind after hearing her step-mother's words. She reminds herself of all she's done. She asks what she could have done better. She comforted herself with words from the Bible that reminded her that even though she wasn't — and could never be — perfect, God still loved her, and He would honor her efforts, even if her father (and step-mother) didn't.
The following is a paragraph that concludes her thoughts on the matter:
It didn't matter what Carla said. It didn't matter what Nadine's father might have said before he died. Nadine had been a dutiful daughter. Perhaps too dutiful. She and Victor had both let their fathers' expectations of them color too much of their life together. Expectations that neither of them had ever been able to live up to.
* * * * *
There comes a time when one must be allowed to grow up.
* * * * *
I'm not a parent, but I think I understand how situations like the one in the book can happen. Parents don't want their children to experience the consequences of making poor choices, so the parent tries to make all the decisions so that if something goes wrong, they can only blame themselves.
Or maybe the parent is just a jerk.
Of course, there are probably millions of reasons why this could happen. But this post isn't about reasons.
* * * * *
It's very difficult to be that child.
You know what is expected, and you (typically) do it because you know that if you don't, word vomit will ensue.
"You're not supposed to do that! You know better than that!"
"But I told you to do _____________, and you did _____________ instead. What are you thinking?"
"I'm so disappointed in you."
"If you do that, you are going to ruin my whole week."
"You were supposed to use that money for ______________, not for that stupid ____________."
* * * * *
The past few weeks I've been thinking about this phenomenon.
It's sort of like, if you don't have the opportunity to assert your independence when you're growing up, you will never have an opportunity to assert your independence — because every opportunity you have is shadowed by the lies.
The lies that tell you that somehow, you are responsible for making sure that everybody is happy and that if somebody isn't happy, it's somehow your fault. The lies that tell you that you're not allowed to live because you're so busy simply existing as perfectly as is humanly possible.
The lies bring death.
You're so busy living for other people that you don't get a chance to live for you.
And the saddest part is that the person who is telling you what to do and be doesn't get any joy out of it either.
In the end, you have one person (or maybe two) who is pacified (neither happy nor unhappy) and a person — yourself — who is bored, sad and dead on the inside.
* * * * *
I've been that person for a very long time.
In the past few weeks, I've been reading and studying some stuff and have come to the conclusion that this has got to stop.
Because no one benefits from a person who is sad, bored and slightly petrified on the inside.
I've seen it in my work. I was so bored with work — because I've been conditioned to believe that the only reason you work is so you can pay your bills. And put food that you don't even like on the table. And maybe buy some nice thrift store clothes that were in style in 1997. And, pay extra on loans. Like, every penny that doesn't go toward bills, nasty food and severely outdated thrift store bargains goes toward paying off loans. Oh — and tithing.
Your money isn't supposed to be used for living. It's just there to help you — sadly — exist.
I've seen it in relationships. Picture the new dad who vows that his baby girl isn't going to date until she's 35. That kind of loneliness leads to sadness. Boredom. A hard little lump that's supposed to be a vibrantly, joyfully beating heart.
People give you a purpose. But it's a purpose that only brings stagnation. You're there to serve people, and if you're not serving them, you aren't supposed to be around them. Giving. Giving, giving and giving some more. But you never receive anything in return. And you die a little bit on the inside.
I've seen it in how I keep my house. Why take care of something that is only meant to keep the rain and snow off of you? You're not supposed to enjoy the place you are most of the time. It's not supposed to be pretty. Don't put stuff on the walls because when you move, you'll have to fill the nail holes. Don't buy anything new, because when you move, the windows won't be the same size and you might not be able to fit that bed into the new place. Thrift store bargains are good enough.
All the things they say-
You can't afford to get a better car.
You shouldn't waste your time and money on a vacation.
Why must you be friends with THAT person when THIS one would do just fine?
Thanksgiving won't be the same without you.
Just please…. let me be a grownup. That's all I ask.
I want to have the freedom to traipse through a car lot without feeling guilty for entertaining the notion that I could plunk down a pile of cash and drive off with a new car.
I want the freedom to talk to men and not feel guilty because I'm not allowed to date until I'm 35. Or because I might be causing him to "stumble" simply by looking in his direction. That's way too much pressure. I just want the freedom to…. be. The freedom to let things happen — and to not feel guilty because I'm feeling something other than sad, bored and slightly petrified on the inside.
I want the freedom to spend my money how I want to spend it — because if I can spend it how I want to spend it, it's so much nicer having to earn it. Work is more fun. The people around you are more interesting. It helps end the sadness, boredness and deadness.
I mostly want the freedom to do what I want to do and to not feel like I have to hide it from people. Because that kind of secret brings sadness. Loneliness. Brokenness. Pain. Death. I'm so done with that. I just want the freedom to be me.
Comments open below
Mari is the middle of 5 kids — and the only girl — in a male-dominant, semi-quiverfull, rather patriarchal homeschooling family. She was raised in a patriarchal church and most of her social network as a child consisted of children of patriarchal or quiverfull families. This is the story of how she was sucked into the patriarchal/quiverfull belief system, and how she was lovingly (and in some cases, not so lovingly!) escorted out. Read her blog at: http://www.marismuses.wordpress.com
The Spiritual Abuse Survivor Blogs Network
NLQ Recommended Reading …
'Breaking Their Will: Shedding Light on Religious Child Maltreatment' by Janet Heimlich
'Quivering Daughters' by Hillary McFarland
'Quiverfull: Inside the Christian Patriarchy Movement' by Kathryn Joyce