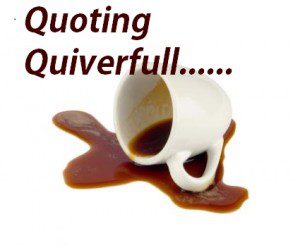 by Zsuzsanna Anderson of Are They All Yours? – The Benefits and Pitfalls of Scheduling
Having older children is a great asset for many reasons:

They help set a pattern: When you have two parents and four older children all following a consistent schedule, the younger ones simply fall in line themselves, assuming it's just the way things are.

They help offset interruptions: While the inevitable emergencies occur just as much as ever, I now have older ones to either help me deal with them, or carry on whatever I am supposed to be doing while I fix the problem. Example: unexpected diaper change during Bible time – one of the older boys can keep reading out loud, while I change the diaper.

They are self-motivated: Allotting a certain time for a certain activity can quickly become a source of frustration with young children. "Hurry up and finish dinner, we got a late start on the meal and you only have 5 minutes left" is just too much to ask of a young child. Older ones, however, will on their own read the clock, assess where they are at vs. where they are supposed to be at, and take pride in being responsible and helpful.

They help get the work done: With only young children, when mom is the one to do the vast majority of work around the house, there are more things that need to get done, than there are hours in the day to do them. Planned neglect has to become a way of life. The areas that need to be neglected on any particular day cannot be scheduled ahead, but rather are based on the necessity of the moment. I remember distinctly that the first time I tried to work out a schedule like this, I struggled for a full week trying to cram everything into the 15 minute slots, only to realize I needed about 26 hours in each day, not counting breaks for myself. Now, I have older children to help shoulder the work load, and I can delegate many of my chores.
Comments open below
QUOTING QUIVERFULL is a regular feature of NLQ – we present the actual words of noted Quiverfull leaders and ask our readers: What do you think? Agree? Disagree? This is the place to state your opinion. Please, let's keep it respectful – but at the same time, we encourage readers to examine the ideas of Quiverfull honestly and thoughtfully.
NLQ Recommended Reading …
'Breaking Their Will: Shedding Light on Religious Child Maltreatment' by Janet Heimlich
'Quivering Daughters' by Hillary McFarland
'Quiverfull: Inside the Christian Patriarchy Movement' by Kathryn Joyce