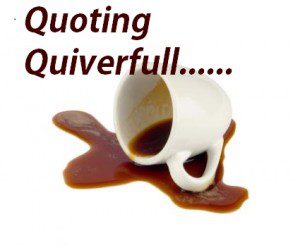 by Vaughn Ohlman from True Love Doesn't Wait – The Betrothal of Joshua and Laura
Congratulations to Joshua and Laura on their upcoming nuptials
It is with great joy in the mighty blessing of the Lord that we, the undersigned, in obedience to God do Covenant or Witness thereto that:

Joshua Phillip Ohlman

and

Laura Marie Camp

Are this the 23rd day of August, 2013 bound in the sight of God and man in the unbreakable Covenant of Betrothal; are now husband and wife to each other; and await the blessed day when they will come together physically.

In this covenant we bind ourselves or our children to the following:

A lifelong continual sexual union in which the body of each spouse belongs to the other.

A union which shall be ever open to the blessing of children; and where the children shall be raised in the nurture and admonition of the Lord.

A union in which the husband shall love his wife, as Christ loves the Church; washing her in the water of the word.

A union in which the wife shall love and respect her husband, love her children, and keep the home; helping raise her children in the nurture and admonition of the Lord.

A union, under Christ, with the husband as its head, the wife as his submissive helpmeet, and the children bound in obedience to their parents.

We make this Covenant with the following purposes and goals:

That fornication may be avoided by the God given use of the marriage bed.

That a Godly seed may be raised up.

That the word of God be not blasphemed.

That God's command to be fruitful and multiply, replenish the Earth, subdue it, and have dominion over it, may be obeyed.

That the relationship between Christ and the Church may be reflected.

That, above all, God may be glorified.

What God has joined together let not man put asunder.

In testimony and covenant thereto the following set their names:
Comments open below
QUOTING QUIVERFULL is a regular feature of NLQ – we present the actual words of noted Quiverfull leaders and ask our readers: What do you think? Agree? Disagree? This is the place to state your opinion. Please, let's keep it respectful – but at the same time, we encourage readers to examine the ideas of Quiverfull honestly and thoughtfully.
NLQ Recommended Reading …
'Breaking Their Will: Shedding Light on Religious Child Maltreatment' by Janet Heimlich
'Quivering Daughters' by Hillary McFarland
'Quiverfull: Inside the Christian Patriarchy Movement' by Kathryn Joyce