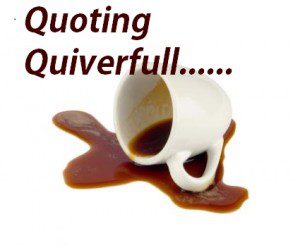 by Vaughn Ohlman of True Love Doesn't Wait – Why We Shouldn't be Afraid of Sex
Sex is a need. Now may will object to this idea, immediately comparing sex to other needs such as food, air, or water. "Sex is not a need," they will cry.

But not all needs lead one to die if you don't get them. Let's look at how sex is a need:

First of all, sex is a societal need. A society which ceased sex completely would, before too long, die completely off and even before that lose all of its strength as it aged without reproducing.

Secondly, sex is a spiritual need. Paul says that, because of fornication, each man should have his own wife, and each woman her own husband, and that the man and the woman should not long abstain, sexually

Thirdly sex is a dominion need, at least the results of sex. "Be fruitful and multiply" is a dominion mandate. God has called us to produce, for him, a Godly seed.

And even the world has long recognized that sexual activity is a need; one which, when frustrated, can cause very damaging results.[4] Christ recognized the same thing, stating that the life of a eunuch was not a life for everyone, but only for those given a special gift.

We modern Christians, following after many such strains in the church, have fallen into the bizarre, unScriptural, and illogical concept that sex is an unspeakable subject, confined to subtle metaphor and quiet late night chats between parent and child. We flee away from the overt sexuality of the Scriptures.

But God does not. While God cloaks sexual activity in metaphor, He does not shy away from it as a basic need, a basic foundation stone for human life and interaction. He metaphors sin as a prostitute. He metaphors Himself as a husband of a prostitute. He metaphors idolatry as adultery, and He metaphors the relationship between God and Israel, and between Christ and the church, as that of a married man and a married woman.

Christians should be the last people on Earth to be afraid of discussing sex. We believe in the God who created it.
Comments open below
QUOTING QUIVERFULL is a regular feature of NLQ – we present the actual words of noted Quiverfull leaders and ask our readers: What do you think? Agree? Disagree? This is the place to state your opinion. Please, let's keep it respectful – but at the same time, we encourage readers to examine the ideas of Quiverfull honestly and thoughtfully.
NLQ Recommended Reading …
'Breaking Their Will: Shedding Light on Religious Child Maltreatment' by Janet Heimlich
'Quivering Daughters' by Hillary McFarland
'Quiverfull: Inside the Christian Patriarchy Movement' by Kathryn Joyce