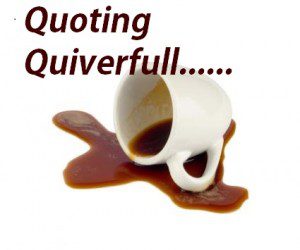 by Stacy McDonald of Ladies Against Feminism and Your Sacred Calling – The Idol of Modesty
Our reasons for dressing modestly should have nothing to do with gaining a sense of satisfaction or worth from another person. It should have nothing to do with attention seeking or yearning for approval from others. If we do that we have the same sin dressed up in modest clothes. The way we dress should have everything to do with dressing for the glory of God (and that goes for men as well as women).

However, by that, I do not mean that we have no responsibility to lovingly consider others by the way we dress. In fact, there should be a distinct element of loving our neighbor and putting them first in what we choose to wear. Contrary to popular belief, it's not all about us (1 Corinthians 13:4-5).

We may contribute to, and even participate in someone else's sin if we dress in a way that we know is likely to sexually distract the men around us, whether or not that's what we're hoping for. And it's not so nice to their wives either. In fact, for women who are married to men who struggle in this area, it can be downright tortuous. See Modesty Promotes Friendship

By the way, men certainly own their own sin and are responsible before God to control their thoughts and to be faithful to their own wives in every way, regardless of what the women around them are doing. But, since I'm only called to teach women (Titus 2:3-5), I'll keep my focus on what we women are called to do, and I'll let my husband go there with the men, which he does. See his January 2011 article, Surviving Sexual Temptation, on our church website.

How am I loving my sister if I carelessly and unnecessarily dress in a way that makes me happy, but causes my sister distress or pain? And I mean that literally. I have counseled with numerous women who really struggle because of the way other women, especially younger women, reveal the sensual areas of their bodies to their husbands.
Comments open below
QUOTING QUIVERFULL is a regular feature of NLQ – we present the actual words of noted Quiverfull leaders and ask our readers: What do you think? Agree? Disagree? This is the place to state your opinion. Please, let's keep it respectful – but at the same time, we encourage readers to examine the ideas of Quiverfull honestly and thoughtfully.
NLQ Recommended Reading …
'Breaking Their Will: Shedding Light on Religious Child Maltreatment' by Janet Heimlich
'Quivering Daughters' by Hillary McFarland
'Quiverfull: Inside the Christian Patriarchy Movement' by Kathryn Joyce