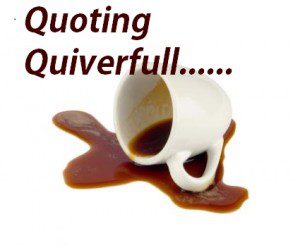 From Persevero News an interview with Michael Moody of Forge Ministries – Engage the Battle
What is the greatest problem you see facing homeschoolers in particular?

Thousands and thousands of families are homeschooling but many have no foundation. Parents are choosing to home educate for a number of reasons: they want their child to excel academically; they want their child sheltered from drugs and kept safe; they want to give their child individual attention because of a learning disability; and some parents want to pass along their own morals/beliefs. These are all good reasons to home educate but if you don't have the correct foundation, all these great ideas, all these reasons to keep your child home, will mean nothing. If you want your child to attend an Ivy League school, you may get them into Harvard but where is his heart? You may keep your child safe and away from the bullies and peer pressure but how does she cope with pain, heartache, and death when she's on her own? You may be able to teach your child to read but what will he be learning?

The foundation that we need to lay is built upon the Lord Jesus Christ. Deuteronomy 6:4-9 commands us to love the Lord our God, and then teach your children how to love Him too. Jesus Christ says in Matthew 22:37 that "You shall love the Lord your God with all your heart, with all your soul, and with all your mind. This is the first and greatest commandment."

Homeschooling parents across the country are finding with shock that their second generation: the children they homeschooled and raised in the faith, are leaving homeschooling, and, in some cases, even leaving the faith itself. We believe that part of the reason for this is that these parents have not truly built on the right foundation. Christ assures us that a house, built on the wrong foundation (or no foundation at all) will be washed away when the storms come.
Comments open below
QUOTING QUIVERFULL is a regular feature of NLQ – we present the actual words of noted Quiverfull leaders and ask our readers: What do you think? Agree? Disagree? This is the place to state your opinion. Please, let's keep it respectful – but at the same time, we encourage readers to examine the ideas of Quiverfull honestly and thoughtfully.
NLQ Recommended Reading …
'Breaking Their Will: Shedding Light on Religious Child Maltreatment' by Janet Heimlich
'Quivering Daughters' by Hillary McFarland
'Quiverfull: Inside the Christian Patriarchy Movement' by Kathryn Joyce