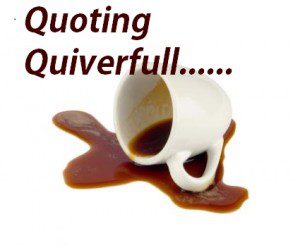 by Vaughn Ohlman from True Love Doesn't Wait – Pornography II: The Married Man
Ok, so unmarried men should marry on account of fornication, particularly pornography. But what about the married man? How should a married man deal with his issues of pornography? What does Scripture say?

Scripture does actually have an answer for that as well. A specific answer. But unfortunately this answer, too, is rejected by the world… and the church. Indeed we don't have to search far to find the answer. Immediately after the passage that says that, because of fornication, every man should have his own wife, the Scriptures say that the married man and his wife must not fail to come together, sexually.

This passage echoes Proverbs chapter five; where the married man is encouraged, nay, commanded to rejoice with the wife of his youth to keep him from the strange woman. The two are seen as polar opposites. The young man is seen as either rejoicing with the breasts of his wife, or embracing the bosom of a stranger.

Pro 5:15-23 Drink waters out of thine own cistern, and running waters out of thine own well. Let thy fountains be dispersed abroad, and rivers of waters in the streets. Let them be only thine own, and not strangers' with thee.
Let thy fountain be blessed: and rejoice with the wife of thy youth.Let her be as the loving hind and pleasant roe; let her breasts satisfy thee at all times; and be thou ravished always with her love.
And why wilt thou, my son, be ravished with a strange woman, and embrace the bosom of a stranger? For the ways of man are before the eyes of the LORD, and he pondereth all his goings. His own iniquities shall take the wicked himself, and he shall be holden with the cords of his sins. He shall die without instruction; and in the greatness of his folly he shall go astray.

I was asked to 'advise' the married man struggling with pornography. Obviously advice is dependent upon counseling an individual in individual circumstances. What we dispense here is not individual advice, but general Biblical counsel. And the general Biblical counsel is that he should rejoice with the wife of his youth.

I heard a man the other day speaking of his physical relationship with his wife. And he almost boasted that he never told his wife that he was, ummm, ready unless he determined that she was, ummm, ready. That he considered it unloving to ask when he was unsure of the answer.

Book after book by Christian authors teaches the same thing. Sexual satisfaction is seen not as an antidote to fornication, but as a (rare) expression of mutual desire. When the mood is right, when you have time, when the kids are asleep or, better, over at the neighbors house… these are the times when the 'romance' can bloom. Anything less is considered unloving.

Which is, unfortunately, the opposite of the truth. The truth is that coming together, frequently, for the prevention of temptation is literally commanded by Scripture. And we know that the commands of God are love themselves, the very definition of love.

Seriously, men, is it loving to expose yourself to temptation that God specifically tells you to avoid, and tells you how to avoid? Why do we invent ideas of love that fly exactly in the face of God's commands? Why do we take God's good gift and reject it, substituting our own brand of piety, of abstinence from that which is not supposed to be abstained from?

Col 2:20-23 Wherefore if ye be dead with Christ from the rudiments of the world, why, as though living in the world, are ye subject to ordinances, (Touch not; taste not; handle not; Which all are to perish with the using;) after the commandments and doctrines of men?

Which things have indeed a shew of wisdom in will worship, and humility, and neglecting of the body; not in any honour to the satisfying of the flesh.

I have noticed something recently. Christians seem willing to defend the most obscure doctrine to the death, searching out vague reference after vague reference. But they seem unwilling to accept the clearest exposition of politically incorrect doctrine.

But I was asked, and so I answer: Scripture clearly teaches that the married man is to seek out his wife, sexually, continuously… and that a failure to do so will expose a man to temptation, a married man. The kind of temptation that marriage is deliberately designed to prevent is the kind of temptation we expose ourselves to when we ignore or even contradict God's clear commands!

Ok, by now my audience is howling, "What about fleeing fornication?" Ie what about telling them just to not do it, to leave, to put their computer in a room where everyone can see it, to install a blocker, etc.

Those are all great. But you can find those preached elsewhere. I don't preach to the choir. What you will find here is a little more direct, a little more, well, Biblical.

Christ warned us about something, about what happens when an evil spirit goes out of a man, and yet nothing replaces him:

Mat 12:43-45 When the unclean spirit is gone out of a man, he walketh through dry places, seeking rest, and findeth none.  Then he saith, I will return into my house from whence I came out; and when he is come, he findeth it empty, swept, and garnished.

Then goeth he, and taketh with himself seven other spirits more wicked than himself, and they enter in and dwell there: and the last state of that man is worse than the first. Even so shall it be also unto this wicked generation.

How can we not apply this to the man who, through his own strength and in rejection of the clear word of God, merely attempts to 'remove' the spirit of fornication, but does nothing to replace it? Proverbs five is clear, it is the one or the other. 'Nothing' is not an answer for the married man. I Corinthians 7 is clear, he is required to seek out his wife, routinely, continuously, or suffer the consequences.

And now I approach, with fear and trembling, the role of the wife. I am afraid that most wives have been lied to, pretty much all of their lives. They have been fed the lie, from church, father, mother, girlfriends, books, movies; that they are to be 'picky'. That their body belongs to themselves, and that the most 'womanly' thing to do is to be very picky about exactly when and how they 'give it away'.

Scripture is much more crude, much more blunt, and much more basic. In Scripture men are said to turn to Sodomy when they leave off 'the natural use of the woman'(Rom 1:27).

Scripture contradicts the basic premise of 'pickiness'. It states that the body of the wife belongs to the husband, even as his body belongs to her. And these belongings, far from cancelling out, result in a mutual obligation to sexual satisfaction. We are not called to come together when the time is perfect for both people; we are called to come together frequently, continuously, when it is needed or desired by either person!

Oh, and while women have less of the traditional kind of porn, the millions of 'romance novels' bought by women show another kind of fornication. A mental lust for the 'perfect' man; one so unlike the man that shares your bed (when you let him).

So what are the details of the Scriptural recommendation? How does that work out in practice? Well, keeping it G rated (well, perhaps PG) the first step is to stop hiding from reality. Wife, encourage your husband to clearly communicate his needs and desires. Stop blackmailing him with, "If you really loved me you would see that I am (fill in the blank: tired, mad at you, had a hard day with the kids, worried about Aunt Susy… etc.)" Start encouraging and even asking. Pick the very worst time of day for you, a time when (because he is so well trained) he would never ask or even hint… and ask yourself.

Move outside of your box as far as comfort zone. Take all those times that won't work, all those things you won't do, all your myriads of ways of saying, "no", "not now", "not here", "but they will know", and the like and throw them away. Clear away. Re-read the Song of Solomon and translate all of the metaphoric bits and you will find there things that will shock you. Re-read Proverbs five and ask yourself how you are supposed to help him rejoice in your breasts at all times.

Men, don't let your guilt lead you further into sin. Face your sin, and God's required solution. Go to your wife with fear and trembling, perhaps, but go to her. You must not force her to comply with your every desire, but neither should you hide your desires from her. She is to be their recipient. Your desire is supposed to be for her; make them so.

Song of Solomon 4:1-16 Behold, thou art fair, my love; behold, thou art fair;

thou hast doves' eyes within thy locks: thy hair is as a flock of goats, that appear from mount Gilead. Thy teeth are like a flock of sheep that are even shorn, which came up from the washing; whereof every one bear twins, and none is barren among them.Thy lips are like a thread of scarlet, and thy speech is comely: thy temples are like a piece of a pomegranate within thy locks. Thy neck is like the tower of David builded for an armoury, whereon there hang a thousand bucklers, all shields of mighty men. Thy two breasts are like two young roes that are twins, which feed among the lilies.

Until the day break, and the shadows flee away, I will get me to the mountain of myrrh, and to the hill of frankincense.  Thou art all fair, my love; there is no spot in thee.

Come with me from Lebanon, my spouse, with me from Lebanon: look from the top of Amana, from the top of Shenir and Hermon, from the lions' dens, from the mountains of the leopards.

Thou hast ravished my heart, my sister, my spouse; thou hast ravished my heart with one of thine eyes, with one chain of thy neck.

How fair is thy love, my sister, my spouse! how much better is thy love than wine! and the smell of thine ointments than all spices!

Thy lips, O my spouse, drop as the honeycomb: honey and milk are under thy tongue; and the smell of thy garments is like the smell of Lebanon.
A garden inclosed is my sister, my spouse; a spring shut up, a fountain sealed. Thy plants are an orchard of pomegranates, with pleasant fruits; camphire, with spikenard, Spikenard and saffron; calamus and cinnamon, with all trees of frankincense; myrrh and aloes, with all the chief spices: A fountain of gardens, a well of living waters, and streams from Lebanon.

Awake, O north wind; and come, thou south; blow upon my garden, that the spices thereof may flow out. Let my beloved come into his garden, and eat his pleasant fruits.

This post is the second in a series:
Comments open below
QUOTING QUIVERFULL is a regular feature of NLQ – we present the actual words of noted Quiverfull leaders and ask our readers: What do you think? Agree? Disagree? This is the place to state your opinion. Please, let's keep it respectful – but at the same time, we encourage readers to examine the ideas of Quiverfull honestly and thoughtfully.
NLQ Recommended Reading …
'Breaking Their Will: Shedding Light on Religious Child Maltreatment' by Janet Heimlich
'Quivering Daughters' by Hillary McFarland
'Quiverfull: Inside the Christian Patriarchy Movement' by Kathryn Joyce