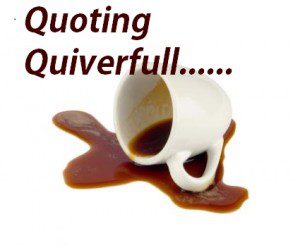 by Zsuzsanna Anderson of Faithful Word Baptist Church and Are They All Yours blog –  Q & A Answers Part 2
Growing up, I was taught the pre-trib rapture. After looking at scripture with my husband, I've come to realize how false it is. I can see why people want to believe in in because knowing my children may live through terrible persecution scares me when I allow myself to think about it. How do you deal with this? Just not think about it?
I think the most important thing to realize is that safety is of the Lord. Our primary concern must be to be right with God, so that He will be able to bless and protect us regardless of our circumstances. So the most important "prepper" aspect is to fear the Lord, not man, and then realize that whatever He allows to happen is His will. "Fear none of those things which thou shalt suffer" …
Beyond that, I do think it is always wise and prudent to acquire lost skills in self-sufficiency, and keep a food store beyond just the average 3-day supply. There are many reasons this could come in handy, such as a loss of income (could be due to job loss, illness, or death of the bread winner), price fluctuations based on availability, natural disaster, etc. Having a 6-month supply of the major staples will allow for time in adjusting to changing circumstances. This is especially critical for a large family, where there are many mouths to feed.
Comments open below
QUOTING QUIVERFULL is a regular feature of NLQ – we present the actual words of noted Quiverfull leaders and ask our readers: What do you think? Agree? Disagree? This is the place to state your opinion. Please, let's keep it respectful – but at the same time, we encourage readers to examine the ideas of Quiverfull honestly and thoughtfully.
NLQ Recommended Reading …
'Breaking Their Will: Shedding Light on Religious Child Maltreatment' by Janet Heimlich
'Quivering Daughters' by Hillary McFarland
'Quiverfull: Inside the Christian Patriarchy Movement' by Kathryn Joyce