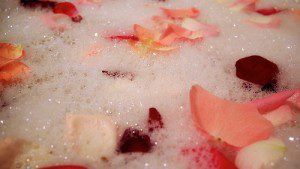 Instead of posting the answers on Thursday we're going to post them on the Sunday after.
Answers to last week's question posted below:
Phatchick – IMO, to use an analogy N.C. would understand (since we are basically just tools to be used by God and our families), you can't use a tool 24/7, it wears out. We recharge our phones, notebooks and drills when their power gets low. We should show ourselves at least as much consideration as we do the inanimtate tools we use everyday.

Lolly – I think from a child's perspective, having your mother be a martyr is actually a burden to them, adding an unnecessary layer to that relationship. No one really asks to be subjected to someone else's martyrdom.

Mary O'Grady – As my father used to say, "Living martyrs stink."

Trollface McGee – Sinful? Of course not. It's practical, people need rest to function at their mental and physical best. Even God rested on the seventh day. Being burnt out isn't good for anyone.

Theo Darling – You gotta put on your own oxygen mask before assisting others.

Liz R – Oh NC advocates rest, it's called "reading your Bible until you are grateful" copyright pending 😛

Latebloomer – As the daughter of someone who never took time for herself or spent money on herself, I can tell you that approach leads to disconnection from others. My mom now doesn't seem capable of heartfelt enjoyment–in everything it seems like she's just going through the motions and trying to conjur up the "right" emotions. It's impossible to connect with her because she's not THERE.

Lolly – I think your mother would be considered a fundamentalist success story. Any emotion felt by a woman is wrong and sinful, so when your mom can't dig any up, then yay. In what way does this type of practice position women as "Above Rubies", whatever that means. And as you've pointed out, when a woman is shamed by Nancy into forgoing any small moment to herself, this is good for children how? From what you're saying, it just creates a difficult or non-existent relationship down the line, when really just loving and cherishing your children is plenty good.