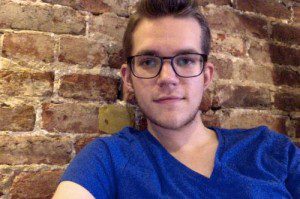 by Calulu cross posted from her blog Seeking The Light.
Author's note: I realize that there are successful home school experiences out there and yes, I know a number of them. The kids I'm speaking of today were all the kids in my art classes. None of them has gone on to any great success yet.
It was with great interest I've been following the story of central Virginia's Josh Powell and his quest for a decent education in the face of Virginia's laws allowing homeschooling parents to teach as much and as little as they'd like. He is one very determined young man that took on the world of Virginia homeschooling to do what was right, have the same opportunity towards a well rounded education that will benefit him the rest of his life.
Knowing all too well what the homeschooling world of central Virginia looks like from my years giving art lessons to homeschool kids I'm impressed that Josh was able to summon up the courage, sheer gumption and focus to make it out to an educational goal. He's officially my new hero!
It is my dearest wish that all this national publicity he's getting will shine the spotlight on our state's disgraceful homeschooling laws. There must be oversight by the state over what the kids are learning in homeschools. Homeschooling in Virginia puzzles me because we have some of the top public schools in the nation towards the northern part of the state.
Why? Well, there are a lot of reasons but the main thing is that what I feared for most of the homeschoolers I taught ten years ago here in Virginia has started to come to pass. They are mostly unemployable. The most successful of the lot works the drive thru window at Starbucks and many of them tried and failed working at that most homeschool friendly employer of homeschool kids – ChikFilA.
Listening them and their occupations here…
1- Starbucks Drive Thru
1- Ruby Tuesday waitstaff
3- Volunteering at local ministry
1- Playing with the town's semi pro football team hoping to get a college scholarship for football and make it to the NFL
1- Clerking at grocery store
Uncountable – either working on family farm/enterprise or doing nothing at home
1- Homeless, living on the street.
1-Toiling as unpaid slave labor at Teen Mania
That's a pretty pathetic turn out for kids that were bright and could have done well with a good education. Only the girl at Starbucks is in college, working towards her degree at the local community college. Every time I roll through Starbucks I see her and all she can talk about it getting away from her controlling interfering parents. Which I find really comical and interested because her mother is and was the head of the local homeschooling org.
But the one of my art kids that just breaks my heart and makes me want to smack HSLDA around is what happened to a gal I'm going to call 'Beth' here for privacy's sake.
I first met Beth when her mother signed her up for my high school aged homeschooling art classes where I taught things like classical drawing technics, introduction to oil painting, stained glass introduction, air brushing and a host of other subjects geared towards those children thinking about studying art at a college level. Very hands on, designed to get everyone a taste of things they hadn't done before.
Beth's mother warned me that Beth was rebellious, prone to lying, she was all sorts of negative things. Beth had been schooled at a public school her first few years, mother said, until it was obvious she was rebellious.
But I never saw one sign that Beth lied or was rebellious. She was always a lot of fun and I truly enjoyed having her in my class. The only thing I saw was a teenager struggling towards independence while her parents tried to control every bit of her being.
Taught her two years then stopped teaching homeschoolers because of the odd assortment of problems and over protective mothers that sought to control what and how I taught. A couple more years pass and I go into ChikFilA and see that Beth is working the counter and seems to have trouble making change to the point where the manager comes over and started berating her in front of all the customers.
I hear through mutual friends that Beth has been hired/fired from every fast food place in town. She didn't even possess the most basic life skills, such as making change.
More years pass until a lone December night when I was working at the community cold weather shelter and spot a familiar face. Yes, it was Beth, at the cold weather shelter for the homeless.
After I managed to help get dinner out and dinner cleanup, plus make sure everyone has a bed and clean bedding Beth and I go into the side chapel library to catch up. What she tells me shakes me to the core. Gone is a pretty shy girl with wavy auburn hair and green eyes. In her place is a hard eyed woman dressed in black and spiked collars with a blue semi-mohawk.
Her life since graduating from her homeschool sounds like something almost out of Charles Dicken's tales of poverty and workhouses, an updated Oliver. Beth worked at every fast food place imaginable but because of her scanty education had troubles making change or doing some of the very basic tasks that were part of the job. Beth fell in love with one of her fast food coworkers and ended up getting immediately pregnant because she knew almost nothing about the way her body worked. Her family threw her out of the house when it was obvious she was pregnant because she was setting a bad example for her brothers and sisters. Beth has been living from shelter to shelter never able to hold a job for long. Once her baby is born her parents use social service and the court system to get emergency custody of the child for them to raise and throwing Beth back out on the streets with no help.
That night I sat and held Beth's hand as she wept and wailed over losing her baby, the abandonment of her family and the fact that she had no options in live. She'd matured enough to realize most of her problems could be traced to the fact that her education was practically nonexistent.
Over the course of many moons I tried to help Beth, get her into drug rehab anywhere, put on the list for housing, helped her try to file for financial aid from the government. But nothing I did to try and help actually helped. Beth left rehab to live on the streets with bunch of rag-tag kids.
I fear her parents choice to keep Beth locked up like veal being raised in a box have doomed her to disaster, poverty and a life defined by chaos. This is why the homeschooling law in Virginia needs to be overturned, ALL children in the state deserve a chance to be educated at least enough so that they can have a shot at life, become productive members of society.
Comments open below
Calulu lives near Washington DC , was raised Catholic in South Louisiana before falling in with a bunch of fallen Catholics whom had formed their own part Fundamentalist, part Evangelical church. After fifteen uncomfortable years drinking that Koolaid she left nearly 6 years ago. Her blog is Calulu – Seeking The Light
NLQ Recommended Reading …
'Breaking Their Will: Shedding Light on Religious Child Maltreatment' by Janet Heimlich
'Quivering Daughters' by Hillary McFarland
'Quiverfull: Inside the Christian Patriarchy Movement' by Kathryn Joyce