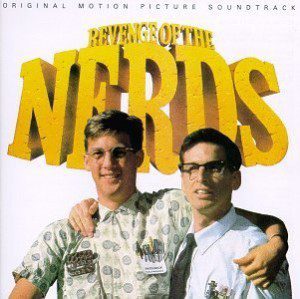 by Joe Sands cross posted from his blog Incongruous Circumspection
We were poor.  There were seven of us.  We lived with a single mother who refused to work, thinking it was religious anathema for a woman to do so.  So, we lived on about $16,000 a year in food stamps and cash assistance.  My mother may have struggled, but we never noticed.  The government helped, as well as everyone else that either took pity on us or fell in love with our family.
Life was good.
Then we got on the school bus.
The clothing we wore was old.  The styles from a decade past, remembered by the olive greens, the oranges, the browns, the long hair on both men and women, the drugs.  The seventies were over and yet our clothing was from that era.
My hair was always in my eyes, my welfare glasses always broken and taped up with masking tape, never smart enough to try the clear stuff.  My teeth were always brushed, but a bit crooked.  My shoes were older.  My backpack tattered and sometimes held together by those safety pins with the plastic animal heads at the end.
But I didn't care.
Stepping up the stairs of that bus, my six siblings and I were met with chants of "NERDS! NERDS! NERDS!"  The other students were brutal.  They called us the Adams Family, because there were a lot of us and we looked weird.  For all they knew, we were magical and our mom had cast spells on the plum tree in the front yard, causing it to whither and grows prunes instead.
But these kids needed us.  They didn't care about school.  They wanted to have fun, bully other kids, and live up the life of an inner-city reprobate.  They needed us to be able to copy our papers.  We were smart and worked hard.  Their taunts were just that – words.  We could walk through the ghetto of North Minneapolis and hear perfect strangers whistle at us and yell, "It's the Adams Family!!"  Then they would run off and physically pick on other people.
I still go back to the old neighborhood and watch my classmates, hunched over, wearing oversize parkas on a hot summer day, walk up to me, and ask me for bus money.
It's sad, really.  The taunter has to watch the success of the taunted.  A sweet victory to those that are bullied.  Less of a win for the old jeerer.
So…to all you nerds out there.  You fine girls and boys that are being picked on in school.  Focus on the prize.  There are plenty of adults who are more aware and more helpful if you claim that you have been bullied, than when I was a child.
This is your time.
Read everything by Incongruous Circumspection!
I am a 30 something husband of one and father of 6 dynamic and loud children. My wife and I are still madly in love – at least in my view. My world is exciting, tense, and full of life. I love to write and hope to one day, do it full time. – Incongruous Circumspection
The Spiritual Abuse Survivor Blogs Network
NLQ Recommended Reading …
'Breaking Their Will: Shedding Light on Religious Child Maltreatment' by Janet Heimlich
'Quivering Daughters' by Hillary McFarland
'Quiverfull: Inside the Christian Patriarchy Movement' by Kathryn Joyce