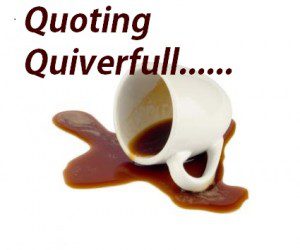 by Mary Pride from her website Homeschooling World – Abolish High School
Those of you who are not convinced that high school is meant to be skipped might consider this:

The courses taught in high school today leave out much of what is needed for survival and success in today's world.

Colleges, for example, still insist that entering students have at least three years of science courses. Now I don't know about you, but I took a lot of science courses in both high school and college. Yet, when I want to learn about some new scientific thing, I just subscribe to a magazine or read a book. I don't take a science course.

The current high-school science program was invented after the launch of Sputnik, to counter what was perceived to be a superior Russian science program. The idea was to teach science to every kid, in hopes that we would be able to attract enough talented future scientists. But an average American who just reads magazines will find out about the history and theory of each new scientific advance that affects him, without needing to struggle through years of science courses.

On the other hand, the high-school curriculum does not include any courses in nursing or doctoring. Yet every one of us will get sick or hurt in some way, or have a family member who gets sick or hurt. I just throw the thought out to you that three or four years of instruction in basic nursing, paramedicine, herbalism, and the like would be far more useful to most of us than three or four years of the science potpourri offered in school.

Another area neglected in the high-school curriculum is office work. The vast majority of students will have to know how to take phone messages, send faxes, type rapidly, keep organized files, balance checkbooks, and dozens of other office tasks. Even those of us who stay home find ourselves needing to know all this! But do high-school kids get trained in how to develop a pleasant phone personality, how to deal successfully with managers, employees, and peers, or how American business works? Very rarely. The few entrepreneurship courses I have seen are all about how to make money and get your product out, and nothing about how to deal with the machines and people—in other words, the work that makes up 90 percent of your business day.

Yet another neglected area: family management. What are the roles of husband and wife, mother and father? How do you solve the disagreements that arise? How do you take care of a baby or potty-train a toddler? Family-life courses in schools duck these issues by instructing you to pick a daycare center and making divorce and unwed parenthood sound equivalent to marriage. We homeschoolers can surely do better than this.
Comments open below
QUOTING QUIVERFULL is a regular feature of NLQ – we present the actual words of noted Quiverfull leaders and ask our readers: What do you think? Agree? Disagree? This is the place to state your opinion. Please, let's keep it respectful – but at the same time, we encourage readers to examine the ideas of Quiverfull honestly and thoughtfully.
NLQ Recommended Reading …
'Breaking Their Will: Shedding Light on Religious Child Maltreatment' by Janet Heimlich
'Quivering Daughters' by Hillary McFarland
'Quiverfull: Inside the Christian Patriarchy Movement' by Kathryn Joyce