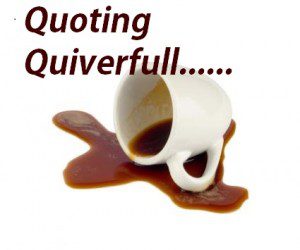 …how linking To Train Up a Child to the death of Hana Grace Williams is the same as Hitler's Big Lie.
by Debi Pearl from No Greater Joy Ministries – A Call to Stand
Hitler's propagandists used one of Satan's choice tools to pull off the biggest crime toward mankind in the history of the world. They used a lie. They taught that if you tell a lie and keep repeating it enough, people will eventually come to believe it. And when they believe—truly believe—it will turn them into activists who will bring it to pass.
It only takes one liar to start the evil stampede. Our first liar was a young lesbian newspaper reporter from the East Coast. She showed up at church one Sunday morning. Our grown children, as well as a few of their friends, took her out to eat afterward and freely answered every question, laughing at her ridiculous suppositions. It turns out it wasn't funny.
We read what she wrote on the Web. We were amazed that she would so blatantly lie, attributing to us the evil done by a child murderer that we had never met and who had NEVER read anything we wrote. But the news never carried that piece of evidence, and our not having to take the stand in court only made the voice of lies cry louder. Years passed and during that time over 1500 children a year died at the hands of their drugged or otherwise non-homeschooling parents, yet no one mentioned our name. We never heard from the lesbian reporter again but occasionally read her lies on the lesbian homeschool blog sites. Eventually false "news" begets more of the same. Repeat a lie often enough and someone is bound to pick it up.


Some homeschooling lady on the West Coast was arrested for killing her adopted child. It was widely reported that someone thought that lady might have one of our books. It turns out, according to the police report, that the guilty lady didn't actually have our book, but who needs truth to make sensational news? About that time, the TV reporters drove from New York to my garden to have a chat. After they saw Mike coming on his tractor, they informed me they were TV reporters making a video clip for a homosexual TV personality. Mike sat on the tractor and answered their questions, which, when aired, were mysteriously changed in the footage. Hitler's propaganda machine suddenly found new life. From the lies of one young lesbian years earlier came this BIG lie. Repeat a lie often enough and even Christians will come to believe it and militantly take up the offense.
I would estimate that as many as 9 out of every 10 homeschooling families now believes that lie. Yesterday a doctor's wife was visiting, and she said that fellow Christians angrily approached her for being friends of the Pearls. "That's just it," she tells them, "I know them, I know their kids and grandkids, I know thousands of people who have used their literature to help their children . . . including you, and you are telling ME what you heard Anderson Cooper say is the truth? I think you're missing something here!"
Six million Jewish people lost their lives to Hitler's great lies. Good people helped make it happen because they truly believed the lie. Today homeschoolers are giving away their rights as parents because they have believed a lie. Even misguided homeschool leaders are propagating lies in their writings. Satan's end is to steal the hearts of your children, and his lies are working.
Will you seek truth and STAND? Will you encourage others to wake up before their parental rights are stripped from them by the power of bogus news reports? First one person tells a lie, then a few repeat it, and when lies are repeated often enough and well enough, they become as truth and laws are passed based on these lies. In the end, Satan, the father of all lies, will have your children. BUT we can drown the voices of lies if we speak and write the truth well enough and often enough. Will you STAND?
Comments open below
QUOTING QUIVERFULL is a regular feature of NLQ – we present the actual words of noted Quiverfull leaders and ask our readers: What do you think? Agree? Disagree? This is the place to state your opinion. Please, let's keep it respectful – but at the same time, we encourage readers to examine the ideas of Quiverfull honestly and thoughtfully.
NLQ Recommended Reading …
'Breaking Their Will: Shedding Light on Religious Child Maltreatment' by Janet Heimlich
'Quivering Daughters' by Hillary McFarland
'Quiverfull: Inside the Christian Patriarchy Movement' by Kathryn Joyce