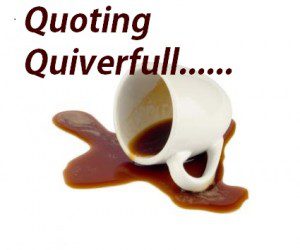 by Vaughn Ohlman from True Love Doesn't Wait – Teen Pregnancy
We had great news from one of our friends the other day: one of their teenagers was pregnant!

(Yeah, read that again. I actually said it. No, I wasn't kidding. Good news: teen… pregnant.)

It used to be that a pregnant teen was a cause for congratulations. The whole church would gather around her and congratulate her. Oh, wait, I left something out. They would gather around her… and her husband.

We used to get all upset about… unwed mothers. And really, it wasn't the fact that she was an unwed mother that would cause the real grief, it was how she became an unwed mother. You know, not a virgin birth, but an irresponsible young man who failed to do what we used to call 'the honorable thing' and marry the young woman he had impregnated.

But nowadays you can hardly even hear anyone talk about 'unwed mothers'. The concept of 'unwed mother' is so politically unpopular nowadays that the Wikipedia page 'unwed mother' redirects to 'single parent'. The difference, of course, is that 'unwed mother' historically means a girl who got pregnant before she married, more or less accidentally; while 'single parent' refers to, "a parent not living with a spouse or partner that has most of the day to day responsibilities in raising the child or children" and includes widows, divorced, men or women, and women who have made this a deliberate choice rather than an 'accident'.

This change in wording signals a change in morality. Before a pregnancy was a wonderful thing at any time, as long as the couple were successfully married (and, quite frankly, could be made wonderful as long as they married quickly after). Nowadays a pregnancy in the 'teen' years, however sanctified, is considered bad, or at least 'unfortunate'.

The world is OK with her and her boyfriend, ummm, 'doing it'… that is, as long as they both consider themselves 'ready'. The church, at least the conservative church, is appalled by the whole thing. 'Young people' are not ready for such things! Truly Christian young people 'wait' (View the recent slogan 'True Love Waits': combining the Greco-Roman romance myth and the idea of delayed marriage.)

The modern church, that is. Our grandparents would have scoffed at the idea of mourning 'teen pregnancies', and the reformers would have been appalled. And the Scriptures present the opposite. The fruitful wife of one's 'youth' is a frequent theme: the very concept of the blessed young man.

So, as for me and my house, and my church, we are rejoicing with the pregnant, married, teen. Rejoicing that she is married, pregnant, and a teenager.

Addendum: Last we heard, mother and baby were doing well, thank you.
Comments open below
QUOTING QUIVERFULL is a regular feature of NLQ – we present the actual words of noted Quiverfull leaders and ask our readers: What do you think? Agree? Disagree? This is the place to state your opinion. Please, let's keep it respectful – but at the same time, we encourage readers to examine the ideas of Quiverfull honestly and thoughtfully.
NLQ Recommended Reading …
'Breaking Their Will: Shedding Light on Religious Child Maltreatment' by Janet Heimlich
'Quivering Daughters' by Hillary McFarland
'Quiverfull: Inside the Christian Patriarchy Movement' by Kathryn Joyce