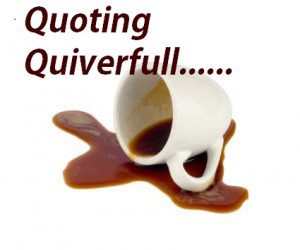 by Vaughn Ohlman from True Love Doesn't Wait – What is Betrothal?
(Trigger warning for those recovering from legalism and extreme control by others! You've been warned.)
Hosea 2:19-20 And I will betroth thee unto me for ever; yea, I will betroth thee unto me in righteousness, and in judgment, and in lovingkindness, and in mercies. I will even betroth thee unto me in faithfulness: and thou shalt know the LORD.

2 Corinthians 11:2 For I am jealous over you with godly jealousy: for I have espoused you to one husband, that I may present you as a chaste virgin to Christ.

Due to the recent betrothal of my son Joshua and my new daughter in law Laura I have been receiving a lot of questions about betrothal. What is betrothal?

I don't mean to explain here all of the principles that go under the name of 'betrothal', but a definition of the actual period where two people are 'betrothed'.

Let me start by laying out the process whereby people in our era commonly get married. They first start, usually, as 'friends'. Then they start dating and become 'boyfriend' and 'girlfriend'. Perhaps they 'go steady'. (We will ignore, here, the world's stages of when they start sleeping together.) Then, assuming things go well, they get 'engaged'.

I want to examine carefully the next two phases; because we don't think of them as two phases except, occasionally, when there is some legal problem. But there are two distinct stages. First there is the ceremony, which usually involves some critical moments: vows, a preacher saying 'I now pronounce you'.

Most of us, after those critical moments, consider the couple 'different'. We call them Mr and Mrs So and So, we call them man and wife, we cheer when he kisses her.

But at the same time, especially if they are virgins, we are all waiting for something else as well. We call it 'consummation'. It is the time, usually later in the day, when the young couple 'comes together' physically.

But there is typically at least some kind of separation between these two times. A time when the young couple is 'Mr and Mrs', but they have not had sex. When they are in covenant, but have not consummated that covenant.

What is betrothal? It is that time. Bound in covenant but not yet consummated.

In Scripture we do not see the whole 'friends', 'dating', 'engagement' thing happening. Even historically a broken 'engagement' was called 'breach of promise' and could be sued over. In Scripture we see the couple being formed by the agreement of the fathers,[1] and being bound in covenant at that time. They don't date, or court, they begin by being bound in agreement.

And it is a very serious agreement. A young man who slept with a young woman who wasn't betrothed would be forced to pay the bride price and marry her.[2] A young man, on the other hand, who slept with a young woman who was betrothed (to someone else) was executed.[3] As was she, if it was consensual.[4]

The young man who was ready to go to war was sent home if he was betrothed; so that he could take his wife and not die in the war and have another take her.[5]

Joseph, a betrothed husband, was considering divorcing his wife when he thought she had slept with another.[6]

So a 'betrothal' is a ceremony where a man and a woman are bound in covenant to each other. It holds no force in (modern American civil) law, but it holds a strong place in God's law. It may change very little about them in the eyes of most men,[8] but I believe it changes a good deal in the eyes of God.

So my Joshua is now 'betrothed'. He has a wife, he is bound in covenant. They held hands for the first time when his new father in law joined their hands. He set eyes on her for the first time when his father in law introduced them. But he now has a wife. Laura Ohlman (betrothed).

My Laura (what wonderful words to say) now has a husband. She is bound in covenant. She is wearing rings placed there by her covenant head. The world will no doubt comment, if they are so blunt as to comment, that she is wearing them backwards.[7] But this will give her a chance to explain, exactly, what they mean: the person and covenant they represent.

Eph 5:22-33 Wives, submit yourselves unto your own husbands, as unto the Lord.
For the husband is the head of the wife, even as Christ is the head of the church: and he is the saviour of the body.
Therefore as the church is subject unto Christ, so let the wives be to their own husbands in every thing.
Husbands, love your wives, even as Christ also loved the church, and gave himself for it;
That he might sanctify and cleanse it with the washing of water by the word,
That he might present it to himself a glorious church, not having spot, or wrinkle, or any such thing; but that it should be holy and without blemish.
So ought men to love their wives as their own bodies. He that loveth his wife loveth himself.
For no man ever yet hated his own flesh; but nourisheth and cherisheth it, even as the Lord the church:
For we are members of his body, of his flesh, and of his bones.
For this cause shall a man leave his father and mother, and shall be joined unto his wife, and they two shall be one flesh.
This is a great mystery: but I speak concerning Christ and the church.
Nevertheless let every one of you in particular so love his wife even as himself; and the wife see that she reverence her husband.
Comments open below
QUOTING QUIVERFULL is a regular feature of NLQ – we present the actual words of noted Quiverfull leaders and ask our readers: What do you think? Agree? Disagree? This is the place to state your opinion. Please, let's keep it respectful – but at the same time, we encourage readers to examine the ideas of Quiverfull honestly and thoughtfully.
NLQ Recommended Reading …
'Breaking Their Will: Shedding Light on Religious Child Maltreatment' by Janet Heimlich
'Quivering Daughters' by Hillary McFarland
'Quiverfull: Inside the Christian Patriarchy Movement' by Kathryn Joyce