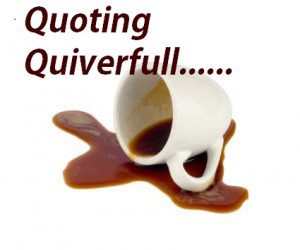 The news came out yesterday that the third Duggar daughter, Jessa, was in courtship with a young man from church. Here's Ma and Pa Duggar's explanation of what Courtship is.
by Michelle and Jim Bob Duggar from People Magazine and ABC News.
Jim Bob explains: "Courting is getting to know each other in a group setting, both families spending time together and the couple setting goals together to determine if they are meant to marry. With dating, a couple will often pair off alone and that sometimes leads to a more physical relationship."

"Courtship is not just about having fun," she (Michelle) continues. "You are really considering if this person could be your life partner – you pray about it and see what happens."

Though other men have approached Jim Bob to ask if they could begin a relationship with Jessa – as well as his other older daughters – Jim Bob says that Ben is the first to make the cut.

"He's the first one she has shown interest in that has a spiritual focus and legitimate calling about ministry work," he says. "When a guy is pursing your daughter, you want to check him out and see if there are any red flags and with Ben, there hasn't been. He is very sharp. It appears like a match made in heaven."

Michelle, 47, explains. "Jessa and Ben have said that was the only contact they would have, when they initially greet each other, when he comes to visit for their first hello, they have a quick 30 second or less side hug and a goodbye side hug and they agreed that would be the only contact they should have."

"They want to wait on the physical relationship until later," she adds. "If there is an engagement that comes about, they will work together on their goals and standards for that."

Michelle: "She and Ben are open to encourage others who may be considering relationships that you can stay morally pure and wait for the one God has for you and then on your wedding day, begin the physical aspects of your relationship."

"All of our family is involved in this relationship. It is an exciting time."
Comments open below
QUOTING QUIVERFULL is a regular feature of NLQ – we present the actual words of noted Quiverfull leaders and ask our readers: What do you think? Agree? Disagree? This is the place to state your opinion. Please, let's keep it respectful – but at the same time, we encourage readers to examine the ideas of Quiverfull honestly and thoughtfully.
NLQ Recommended Reading …
'Breaking Their Will: Shedding Light on Religious Child Maltreatment' by Janet Heimlich
'Quivering Daughters' by Hillary McFarland
'Quiverfull: Inside the Christian Patriarchy Movement' by Kathryn Joyce