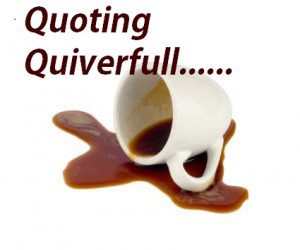 by Vaughn Ohlman from True Love Doesn't Wait – If Courtship Were Honest
The other day I was speaking to a courtship advocate and he called my definition of marriage 'shortsighted'. What was my definition? Well, it was just a partial definition but it was 'a lifelong sexual relationship', basically. My interlocutor didn't like that, since he was trying to say that, in a courtship done well, there was no possibility for the young man to 'lust' after the woman he was courting. That he could continue to treat her as a 'sister' and denied they had a 'quasi-covenant'.
Anyway, so I thought this might be a fun opportunity to create a list of… 'things you will never hear a courting young man say.' Although Doug Wilson (a courtship advocate) admits that courting is a 'volatile sexual relationship' most people involved in courting manage to deny the entire sexual nature of the courting couple.
So I thought I would try to make a very real, very Scriptural, point while poking a little fun at the courtship people. What would courtship look like if it was done honestly, and (more) Scripturally:
Proverbs 5:8 Let thy fountain be blessed: and rejoice with the wife of thy youth…19 Let her be as the loving hind and pleasant roe; let her breasts satisfy thee at all times; and be thou ravished always with her love.
So the young man comes to the father of the daughter and says, "Sir. I read in Proverbs 5 that, in to keep me from a strange woman, I should have a wife of my youth, and that I should rejoice in her breasts continually. Your daughter has really nice breasts, and I think I would enjoy rejoicing in them for the rest of my life, so…"
I Cor 7:2-5 Nevertheless, to avoid fornication, let every man have his own wife, and let every woman have her own husband.Let the husband render unto the wife due benevolence: and likewise also the wife unto the husband.The wife hath not power of her own body, but the husband: and likewise also the husband hath not power of his own body, but the wife.Defraud ye not one the other, except it be with consent for a time, that ye may give yourselves to fasting and prayer; and come together again, that Satan tempt you not for your incontinency.
"Sir, I read in I Cor 7:2 that a young man should marry to avoid fornication. And it verses 3-5 it says that I should have a woman whose body I will possess, and who shouldn't defraud me of my sexual rights to her body except for short, agreed upon, periods of prayer and fasting. You have a beautiful daughter, and I think I would enjoy possessing her body. Would you mind if we courted?"
1Co 7:8-9 I say therefore to the unmarried and widows, It is good for them if they abide even as I.But if they cannot contain, let them marry: for it is better to marry than to burn.
"Sir, I have read in I Cor 7:9 that a young man is supposed to marry if he cannot sexually contain. I will freely confess that I have that problem. Is your daughter available to help me in that area?"
Tit 2:4 That they may teach the young women to be sober, to love their husbands, to love their children,
Tit 2:5To be discreet, chaste, keepers at home, good, obedient to their own husbands, that the word of God be not blasphemed.
"Sir, we read in Titus 2 that a young woman should be loving her husband, loving her children, and keeping the house. I see you have a daughter who is currently not doing those things, being unmarried. I was wondering if, you know, you would mind if she started doing them? With me, I mean. Just a thought…"
If courtship were honest it would recognize the fundamental contradictions in courtship. A young man cannot treat all of the young women in his church as sister in all purity if he is supposed to be checking them out to see which one of them he would like for his wife. And, contrariwise, he cannot be courting a young woman and, at the same time, treating her like a sister. We don't court our sisters.
If courtship were honest it wouldn't try to maintain, simultaneously, the idea that Scripture really doesn't tell us how to do this, that there are a  variety of different ways that are Ok… but that we must read their book, their blog, or their article to find out exactly how God wants us to do it. We wouldn't be told, time and time again, that we need to look to Scripture as to how to do this… and that we need to ignore every single example of people getting married in Scripture.
If courtship were honest it would acknowledge (as a few do) that the word 'courtship' comes from medieval knights running around trying to get each others wives to commit adultery with them. That the word root 'court' comes from a kings court, and the behavior of 'courtiers' in that court. Flowers, songs, poetry, late night trysts… how do they pretend that any of that relates to anything in Scripture?
If courtship were honest it would return to the Scriptures and see that what they are teaching in courtship they didn't find in God's Word.
Comments open below
QUOTING QUIVERFULL is a regular feature of NLQ – we present the actual words of noted Quiverfull leaders and ask our readers: What do you think? Agree? Disagree? This is the place to state your opinion. Please, let's keep it respectful – but at the same time, we encourage readers to examine the ideas of Quiverfull honestly and thoughtfully.
NLQ Recommended Reading …
'Breaking Their Will: Shedding Light on Religious Child Maltreatment' by Janet Heimlich
'Quivering Daughters' by Hillary McFarland
'Quiverfull: Inside the Christian Patriarchy Movement' by Kathryn Joyce