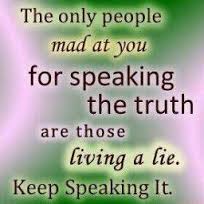 Answers to last week's question –
teaisbetterthanthis: Academics aside, kids need to learn how to communicate with others based on setting, their relationship to that person, context, and so on. And not just in the context of authority figure/subordinate or with people just like them. EVERYONE needs to know how to communicate with a boss, a coworker, a neighbor, a customer service representative, a customer, a good friend, an acquaintance, and a stranger, because those are all important but vastly different conversational partners.
It's not enough to be able to comprehend and immediately obey an authority figure or chatter with like-minded church pals. What about workplace conversations? Or personal conversations in public spaces? When you've grown up in an environment that prioritizes religion (or politics), how do you know when those topics are appropriate conversation? What about that first classmate (or coworker) who is vastly different from you? How do you know you've gone from talking TO someone to talking AT them? These are important skills.
Neadods: Like Indpendent Thinker, I think that learning to think and learn is paramount. With those tools, young adults can learn to properly assess how to deal with temptations and situations that they haven't been drilled for. (Drilling and rote memorization do not teach how to deal with the complexities of real life, they just teach how to answer questions someone else has already thought of and answered.)