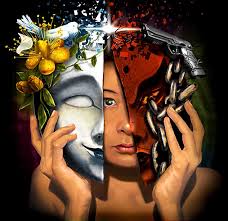 by Joe Sands cross posted from his blog Incongruous Circumspection
You may have heard of Michael Farris, founder of The Home School Legal Defense Association (HSLDA) and Patrick Henry College. Michael is very active in the homeschooling community and uses the advocacy power of the HSLDA to pressure governments to remove any and all regulation on those that teach their children at home.
This gentleman has unflinching trust in every single parent that homeschools, including defending those that are accused of abusing or murdering their children.
This article, The Sinister Side of Homeschooling, by The Daily Beast gives a clear narrative of why Michael Farris is dead wrong. The facts do not lie. Lack of regulation and increased secrecy, coupled with the large percentage of homeschoolers that follow ultra-conservative teachings, like the child abuse practices of Michael and Debbie Pearl, make stories of physical abuse, death, and sexual abuse an all too common story.
Now, should you think that I, Incongruous Circumspection, am against homeschooling, I will put that thought to rest right now. I am not. I think that it can be done well and I have dear friends that are living proof of this. It works for some and I wish them the best of luck.
But the frequency of the stories found on Homeschooling's Invisible Children gives succinct examples as to why those that do it well should want to make sure they are proven both legitimate and loving.
Try not to weep as you go through the stories.
Comments open below
Read everything by Incongruous Circumspection!
I am a 30 something husband of one and father of 6 dynamic and loud children. My wife and I are still madly in love – at least in my view. My world is exciting, tense, and full of life. I love to write and hope to one day, do it full time. – Incongruous Circumspection
The Spiritual Abuse Survivor Blogs Network
NLQ Recommended Reading …
'Breaking Their Will: Shedding Light on Religious Child Maltreatment' by Janet Heimlich
'Quivering Daughters' by Hillary McFarland
'Quiverfull: Inside the Christian Patriarchy Movement' by Kathryn Joyce