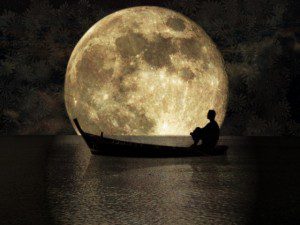 by Mari cross posted from her blog Mari's Muses
Some people won't be gotten along with.
It's not that you aren't trying hard enough.
It's not that you can't be gotten along with.
It's not that there's something wrong with you.
Some people choose to not be gotten along with.
* * * * *
Last year my boss got after me because she felt that I wasn't congenial enough.
This translates to an unfortunate inability to read people's minds and erase their offenses.
Some of my coworkers complained to my boss because they didn't like the way I did something. I bent over backwards to do what they wanted as soon as they told me they didn't like what I was doing. And then they complained to my boss again because I wasn't accommodating enough. It was all very petty — I can understand if I was making a serious error, but it was simply a matter of personal preference. It should not have been a big enough issue that it needed to be brought to the boss. Twice.
The hysterical part about it was that I did exactly what they asked me to do the second they asked me to do it.
My boss told me that I needed to be more accommodating. And she told me that I need to "make an effort to get along with people" and suggested that I talk to my coworkers more and tell them about myself and my life.
Several months later, when a couple of my coworkers started asking questions about my life, I thought, "What the hay. The boss told me to converse with with." So I answered their questions.
And I got thrown in the wood chipper.
I got chewed up and spit out.
They told me that I shouldn't speak to my family. They told me that it was immoral for me to continue to speak to my family because they used to treat me badly. They asked me why I would do such a thing and then they told me that it was not because I was a nice person. Their words implied that they felt that somehow, I was not worthy enough to have a family and I don't get to have things that everybody else gets to have — like a mother — and I need to just deal with it because I will never be worthy enough to have those things.
After listening to them for a few minutes, I stopped talking. I turned my chair away from them. I looked at my computer screen. And I never told them another word about any of my personal history or what is going on in my life.
Honestly, who would?
* * * * *
Fast-forward to today.
I was sitting there when all of a sudden, everybody else in the room started talking about what a wonderful person my coworker is because she has dealt with her horrific family situation so well.
And I was like, "?????"
The difference between her and me is that her horrific family situation is more mainstream. Divorced parents. Having visitation with an alcoholic parent and hating every second of it. Calling her mother when her world turned upside down and good ol' mom's response was "Too bad for you. Have a nice life."
Honestly, what is the difference? Abuse is abuse. Abandonment is abandonment. Regardless of why or how it happens, overcoming it is heroic, no matter what.
What makes my coworker's situation any more heroic than mine? She did what she was supposed to do — she grew up, she left, she got married and had kids and got a 9-5 job. She lives the dream.
I did the opposite of what I was supposed to do. I was supposed to stay. I was supposed to get married and have babies. I was supposed to stay at home and cook dinner and homeschool those babies. I did none of that. But what I did do was I got out. I started to learn about living, as opposed to merely existing. I gathered up every ounce of ambition I had and I figured it out. I figured out that those philosophies were severely skewed. I figured out that what I was told about God and people and life in general wasn't true. I figured out school. I figured out making friends and finding work. I figured out how to get my car out of a snowbank and how to change a tire. I figured out bills and finances and insurance and taxes. I figured out a lot of stuff. And I figured it all out on my own.
And somehow, in spite of all that, I'm not worthy enough to have the basic things that everybody else in the world has the right to have. Like a family. Love. Acceptance. Respect.
Comments open below
Mari is the middle of 5 kids — and the only girl — in a male-dominant, semi-quiverfull, rather patriarchal homeschooling family. She was raised in a patriarchal church and most of her social network as a child consisted of children of patriarchal or quiverfull families. This is the story of how she was sucked into the patriarchal/quiverfull belief system, and how she was lovingly (and in some cases, not so lovingly!) escorted out. Read her blog at: http://www.marismuses.wordpress.com
The Spiritual Abuse Survivor Blogs Network
NLQ Recommended Reading …
'Breaking Their Will: Shedding Light on Religious Child Maltreatment' by Janet Heimlich
'Quivering Daughters' by Hillary McFarland
'Quiverfull: Inside the Christian Patriarchy Movement' by Kathryn Joyce