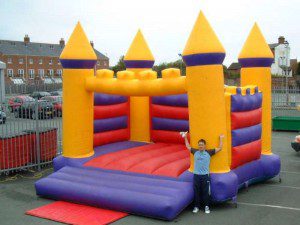 by Joe Sands cross posted from his blog Incongruous Circumspection
In the October 2013 issue of "Above Rubies," Nancy Campbell's magazine to "…encourage women in their high calling as wives, mothers, and homemakers," Nancy reveals that she really doesn't know how normal society – read: the rest of us – interact with each other.
It's quite obvious that she thinks we're all selfish nincompoops, disregarding family, hating children, and sitting around in front of television screens, watching pornography. If this describes you, then Campbell is correct. But I'll gander a guess that, while partaking in any one of the above activities I listed doesn't make you a naughty person at all, you don't live your life by every one of the above definitions all the time.
Nancy introduces this month's issue by talking about her gardening and how big her farm is. She lets the readers know that there are always children on her property. She's a grandmother, after all, with a lot of grandkids. But, as you read, you begin to get the innate sense that Nancy Campbell is talking down to the rest of humanity:
It is amazing that you can have so many young people come together without sending out invitations… We constantly enjoy celebrations and gatherings at our home. No need for organization. Just call the families and we have a huge crowd with loads of fun, antics, and fellowship.
While, to the untrained eye, one not well-versed in the language of a fundamentalist us vs. them superiority complex, this may look like normal conversation, a woman glowing about how great her life is – like a Facebook status. But it isn't. With fundamentalists, it never is.
See, Nancy thinks we don't know families with kids. She thinks that in order for us to have a house full of people, we need to send out invitations months ahead of time, order the inflatable jumping houses, buy oodles of pre-prepared foods from the deli, notify the city of the need for additional parking permits for the non-parking zone, and square off an area of the property for the kids, to rid us adults of their snot-nosed peskishness.
Also, we don't talk. We must just sit around on our phones, ignoring one another, with nothing better to do than write stupid and pointless blog posts like this one.
So, to all my friends that come to my house, to all my neighbors that eat all of my food, drink all of my beer, use all of my diapers, flush all of my toilets, use up all of my lawnmower gas, and make sure your methamphetamine customers don't walk on my lawn. To all of my enemies that still come around. To all of my kids that have birthday parties with adults and sometimes just kids – disorganized for adults, yet a blast for the kids. Yes, to all of you.
I'm sorry for being such a prudish bore.
Comments open below
Read everything by Incongruous Circumspection!
I am a 30 something husband of one and father of 6 dynamic and loud children. My wife and I are still madly in love – at least in my view. My world is exciting, tense, and full of life. I love to write and hope to one day, do it full time. – Incongruous Circumspection
The Spiritual Abuse Survivor Blogs Network
NLQ Recommended Reading …
'Breaking Their Will: Shedding Light on Religious Child Maltreatment' by Janet Heimlich
'Quivering Daughters' by Hillary McFarland
'Quiverfull: Inside the Christian Patriarchy Movement' by Kathryn Joyce