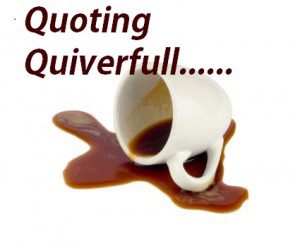 by Nancy Campbell of Above Rubies –Training A Pure Generation
As my husband listened to Sean Hannity yesterday, he heard that according to two major sources, that USA used to be the least corrupt country in the west. Sadly, it has now become the most corrupt. In the midst of this corruption we have the responsibility and privilege to train children of integrity, children who will be courageous to stand for truth and purity in the midst of distortion.

This won't happen easily. This will take courageous and purposeful mothers. This will take parents who will take their children out of the state school system where they are indoctrinated in humanism, feminism, socialism, and now more and more with the gay agenda. It is impossible to raise a pure and unadulterated generation who are filled with God's truth if we send them to be educated by the enemy's camp every day. We cannot turn this nation around when children from Christian families are being educated in everything that is against God and family.

Let's raise shining lights in the midst of the darkness. And please don't tell me that you send your child to school to be a shining light. Young children are not yet ready to stand against the deception. Instead, they are subtly brainwashed with humanism which is the opposite to God's Word. But, we should get them ready to be strong, courageous, and filled with truth so that when they are older and ready they will come forth from our homes (not deceived and corrupted), but filled with light to disperse the darkness and deception.
Comments open below
QUOTING QUIVERFULL is a regular feature of NLQ – we present the actual words of noted Quiverfull leaders and ask our readers: What do you think? Agree? Disagree? This is the place to state your opinion. Please, let's keep it respectful – but at the same time, we encourage readers to examine the ideas of Quiverfull honestly and thoughtfully.
NLQ Recommended Reading …
'Breaking Their Will: Shedding Light on Religious Child Maltreatment' by Janet Heimlich
'Quivering Daughters' by Hillary McFarland
'Quiverfull: Inside the Christian Patriarchy Movement' by Kathryn Joyce