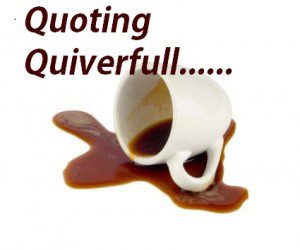 by Doug Wilson from his blog Blog & Mablog – Home Made Porn
And last, I want to address the pornification of modern life — and assume in the thought experiment that "secure means" really is possible. If it were possible to guard against voyeurism with the same degree of security that your bedroom lock and curtains provide, would it be lawful then? I don't think it is possible, but what if it were? I would want to answer the same way I did in the second category above. It is wise to be wary.

As we should have learned decades ago, better than we did, the medium is the message. We should therefore not assume that a husband's devotion to one digital image of his wife, as opposed to the other men in his unit, who all have a digital harem, is really different in kind. Is it all that different? If the medium is the message, then I suspect not.

As with all forms of human behavior, there can be a range. Some things might strike us as relatively innocent — a wife who is being seductive on Skype the night before her husband gets home, say. But then other forms of the same thing (technically) should strike us as seriously messed up. Suppose a husband masturbates to images of his wife of thirty years before. Something is demented there, and it rhymes with whatever his name is. A Christian husband ought to be sure to ask himself how this will help him honor his wife in such a way that his prayers will not be hindered (1 Pet. 3:7). Reducing her to same level as the residents of one-handed magazines doesn't fit that bill.

So before rushing in with the sexual supplements that technological can provide, we really ought to think it through a bit more carefully. Otherwise, we are all just prisoners here of our own device.
Comments open below
QUOTING QUIVERFULL is a regular feature of NLQ – we present the actual words of noted Quiverfull leaders and ask our readers: What do you think? Agree? Disagree? This is the place to state your opinion. Please, let's keep it respectful – but at the same time, we encourage readers to examine the ideas of Quiverfull honestly and thoughtfully.
NLQ Recommended Reading …
'Breaking Their Will: Shedding Light on Religious Child Maltreatment' by Janet Heimlich
'Quivering Daughters' by Hillary McFarland
'Quiverfull: Inside the Christian Patriarchy Movement' by Kathryn Joyce