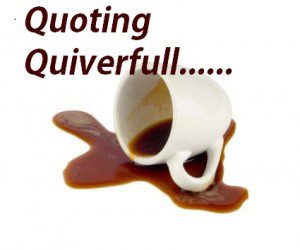 by Michelle Duggar from the official Duggar Family blog.
Thanks to Crushable for pointing out the original blog posting.
As a parent I would have to remind them, let's not stand upside down on your head in that chair because you want to practice being ladylike. And they look at me with this puzzled looked like, what does that mean? I'll explain, well, it means that you sit up, put your knees together and pull your skirt down over your knees.
NLQ Recommended Reading …
'Breaking Their Will: Shedding Light on Religious Child Maltreatment' by Janet Heimlich
'Quivering Daughters' by Hillary McFarland
'Quiverfull: Inside the Christian Patriarchy Movement' by Kathryn Joyce