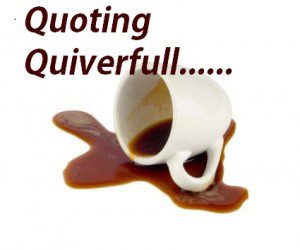 The Duggars did a quick three day tour of Virginia in support of Ken Cuccinelli, Virginia Attorney General currently running for Governor. You've heard of Cuccinelli, the guy that wants to make birth control illegal along with oral sex, abortion and a host of lesser things. He also believes in slavery and Christian dominionism. He is also embroiled in a messy gifts from a corporation that wanted him to look favorably on their business in the state.
There's just one problem, Cuccinelli is lagging in the polls behind his opponent Terry McAuliffe, partly because he's still dealing with the fallout from the illegal gifts, partly because he's a Tea Party favored son during a bitterly opposed government shutdown and partly because many Virginians hate that he was trying to take away all blow jobs among other things.
He thought he'd bring in the Duggar family to stump for him to help raise his poll numbers. There's just one problem. Ol' Jim Bob seems to be confused over the names of the folks running in the election…..
http://www.youtube.com/watch?v=I0r556CwE4k
Love how the little woman keeps trying to help him remember.
Comments open below
QUOTING QUIVERFULL is a regular feature of NLQ – we present the actual words of noted Quiverfull leaders and ask our readers: What do you think? Agree? Disagree? This is the place to state your opinion. Please, let's keep it respectful – but at the same time, we encourage readers to examine the ideas of Quiverfull honestly and thoughtfully.
NLQ Recommended Reading …
'Breaking Their Will: Shedding Light on Religious Child Maltreatment' by Janet Heimlich
'Quivering Daughters' by Hillary McFarland
'Quiverfull: Inside the Christian Patriarchy Movement' by Kathryn Joyce