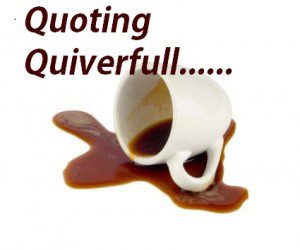 by R. C. Sproul Jr. of Highlands Ministries speaking of homeschooling – A Man For All Seasons
Among those lies hatched by the devil's Research and Development lab that have found the most favor among modern American evangelicals is this- the path to personal prosperity is acquiring specialized educational credentials in a field in great demand. This, we believe, is what we must give our sons, or if we are slightly more modern, what we must give our sons and daughters, if we don't want them to starve when we are gone.

There are at least two glaring errors in this common perspective. First, where does it end? The problem of the specialist is that as he learns more and more about less and less eventually he reaches that place where he knows everything about nothing. Second, the Bible doesn't speak this way. The Bible says that wealth, prosperity, the capacity to provide for one's family, these all flow out of character. These are the fruit of a tree planted by the living waters (Psalm 1).

Education then, rightly understood, isn't preparation for making a good living, but is instead learning how to live a good life. This in turn tells us why the Bible ought to be our curriculum, whatever stage of life in which we find ourselves. I teach my younger children the Bible, when they rise up and when they lie down. I teach my middle children the Bible, when they rise up and when they lie down. My two oldest study with me, and with other much loved faculty at Reformation Bible College, because I want to give them what matters most, the wisdom of God.
Comments open below
QUOTING QUIVERFULL is a regular feature of NLQ – we present the actual words of noted Quiverfull leaders and ask our readers: What do you think? Agree? Disagree? This is the place to state your opinion. Please, let's keep it respectful – but at the same time, we encourage readers to examine the ideas of Quiverfull honestly and thoughtfully.
NLQ Recommended Reading …
'Breaking Their Will: Shedding Light on Religious Child Maltreatment' by Janet Heimlich
'Quivering Daughters' by Hillary McFarland
'Quiverfull: Inside the Christian Patriarchy Movement' by Kathryn Joyce