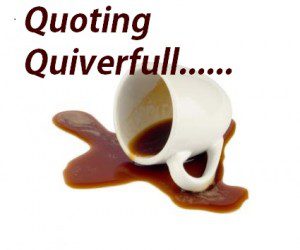 by Colin Campbell from Meat For Men
The Greek word for "bear" is "stego" meaning "to roof over, to cover with silence, endure patiently, forebear, suffer." There are some things in life that we find difficult to change, and in some cases, cannot change, at least without divine intervention.

Currently, we are stuck with an extremely socialistic government who are forcing upon us a health care law that cancels out previous benefits and forces Christians to pay taxes on contraception, sterilization, and abortion. This goes against our Christian convictions. In the end we have to pray that this will be struck down in the next elections, if not before.

If we are living in states that recognize and legalize homosexual marriage, we must continue to resist and pray. However, until God intervenes in some way we will just have to "bear" the injustice of it all, although we never actively stop resisting evil.

We may be called to "bear" with droughts, famines, and wars. We may have to bear with infirmities, sicknesses, and trials. For the sake of Christ we may be called to bear with difficult family members and neighbors, as well as judgmental and critical tongues. This is all part of role modeling the love of God.

However, we must never mistake "bearing all things" to mean compromising, giving in, or becoming soft toward evil. Never, never throw in the towel and give up the fight against abortion, homosexuality, unwarranted divorce, pornography or any form of evil.
Comments open below
QUOTING QUIVERFULL is a regular feature of NLQ – we present the actual words of noted Quiverfull leaders and ask our readers: What do you think? Agree? Disagree? This is the place to state your opinion. Please, let's keep it respectful – but at the same time, we encourage readers to examine the ideas of Quiverfull honestly and thoughtfully.
NLQ Recommended Reading …
'Breaking Their Will: Shedding Light on Religious Child Maltreatment' by Janet Heimlich
'Quivering Daughters' by Hillary McFarland
'Quiverfull: Inside the Christian Patriarchy Movement' by Kathryn Joyce