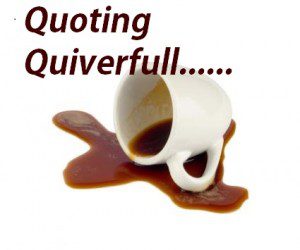 by John Piper of the Desiring God blog – When the Sex Should Stop
Misuse #1: "Give me more sex, because the Bible says so."

A truncated explanation of 1 Corinthians 7:5 inevitability leads to this rationale. But whether it's the husband or the wife pleading this case, it turns into trouble as soon as the other spouse isn't on board.

If the husband quotes this verse, trying to convince his wife into sex when she doesn't want to, he is opposing the very theology that's foundational to it. He is making a self-fulfilling demand — something Paul has eliminated in 1 Corinthians 7:4. How? Because the husband's body is under the authority of his wife.

The husband, whose body belongs to Christ (1 Corinthians 6:16, 19–20), and is under the authority of his wife, does not have the authority over his body to make demands out of mere self-interest. He relinquished that right in marriage. The wife has authority over his body now, and he has authority over her body — which means that his sexual desires should be consistent with what is in the best interest of her body, not his.

The Christian husband doesn't make demands that his wife's sexual desire be adapted to match his own. One application of this text might be more sex for some couples, but the text is betrayed when it becomes the basis for berating our spouse for sex. Denny Burk captures it concisely, "This text is not about coercing one's spouse to do what he or she does not want to do" (What Is the Meaning of Sex? 114).
Comments open below
QUOTING QUIVERFULL is a regular feature of NLQ – we present the actual words of noted Quiverfull leaders and ask our readers: What do you think? Agree? Disagree? This is the place to state your opinion. Please, let's keep it respectful – but at the same time, we encourage readers to examine the ideas of Quiverfull honestly and thoughtfully.
NLQ Recommended Reading …
'Breaking Their Will: Shedding Light on Religious Child Maltreatment' by Janet Heimlich
'Quivering Daughters' by Hillary McFarland
'Quiverfull: Inside the Christian Patriarchy Movement' by Kathryn Joyce