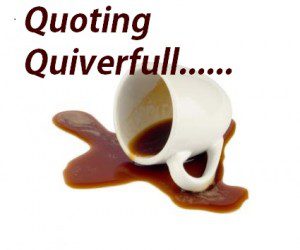 by Doug Wilson from his blog Blog and Mablog – Doug Phillips Resignation from Vision Forum
I thought I should say something about Doug Phillips' resignation from Vision Forum, but it won't be very much. The news was of course tragic, sad, and humbling. That said, I thought his letter of resignation was good, and accomplished what a letter like that needed to accomplish. I am glad he stepped down from leadership, and am glad he cancelled his future speaking engagements, and that is all to the good. Given the sin, that is what should happen. We should grieve over the damage done, rejoice in his repentance, and wish him and his family nothing but the best.

The second observation has to do with the snark shown by those who see such things as an occasion for venting their spleen. One of the reasons why men in Christian leadership have to be so careful in their lives is that this response is so entirely predictable. When Nathan the prophet rebuked David for his great sin, he referred to this response as one of the obvious and predictable consequences — "by this deed thou hast given great occasion to the enemies of the Lord to blaspheme . . ." (2 Sam. 12:14).

And that is what they do. But for those who know how the story goes, this is one of those occasions where the enemies of the Lord can be readily identified. By their glee ye shall know them.
Comments open below
QUOTING QUIVERFULL is a regular feature of NLQ – we present the actual words of noted Quiverfull leaders and ask our readers: What do you think? Agree? Disagree? This is the place to state your opinion. Please, let's keep it respectful – but at the same time, we encourage readers to examine the ideas of Quiverfull honestly and thoughtfully.
NLQ Recommended Reading …
'Breaking Their Will: Shedding Light on Religious Child Maltreatment' by Janet Heimlich
'Quivering Daughters' by Hillary McFarland
'Quiverfull: Inside the Christian Patriarchy Movement' by Kathryn Joyce