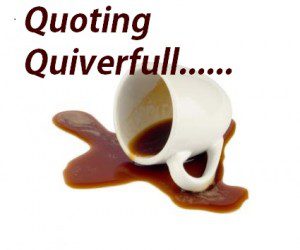 by Nancy Campbell posted at Above Rubies – The Power of Womanhood
Dear wives and mothers, we have the great privilege and power to reveal God to the world. God has created us female to reveal a certain image of His character. He has chosen us to reveal His mothering and nurturing anointing to our families and to the world. He created us to be bear children. He created us to be mothers. As we embrace who we are, we not only fulfill our destiny but bring glory to our Creator.

On the other hand, we can mar the image of God in the world. We make our choice. Read the self-confessed words of one who chooses to dishonor the image of God. Naomi Goldenberg writes, "All feminists are making the world less and less like the one described in the Bible and are thus helping to lessen the influence of Christ and Yahweh on humanity. We women are going to bring and end to God. As we take positions in government, in medicine, in law, in business, in the arts and finally, in religion, we will be the end of Him. We will change the world so much that He won't fit any more."

May God save us from compromising and being sucked into society's image of womanhood which is the opposite to God's plan. Let's joyfully embrace our motherhood and femininity and bring more and more of God into this world.
Comments open below
QUOTING QUIVERFULL is a regular feature of NLQ – we present the actual words of noted Quiverfull leaders and ask our readers: What do you think? Agree? Disagree? This is the place to state your opinion. Please, let's keep it respectful – but at the same time, we encourage readers to examine the ideas of Quiverfull honestly and thoughtfully.
NLQ Recommended Reading …
'Breaking Their Will: Shedding Light on Religious Child Maltreatment' by Janet Heimlich
'Quivering Daughters' by Hillary McFarland
'Quiverfull: Inside the Christian Patriarchy Movement' by Kathryn Joyce