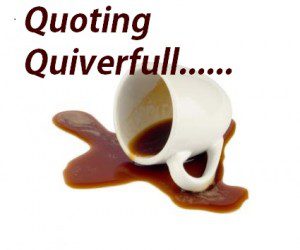 by Bill Gothard of ATI from his site billgothard.com – Conquering Temptations: Looking at "Forbidden Fruit"
"Forbidden fruit" appeals to the lusts of our flesh, the lusts of our eyes, or the pride of life. "All that is in the world, the lust of the flesh, and the lust of the eyes, and the pride of life, is not of the Father, but is of the world" (1 John 2:16).

By gazing on forbidden fruit, we stir up sensual desires to enjoy it. This is what happened to Eve: "When the woman saw that the tree was good for food, and that it was pleasant to the eyes, and a tree to be desired to make one wise, she took of the fruit thereof, and did eat" (Genesis 3:6). By focusing on forbidden fruit, we overlook the lies of Satan, as Eve did. At the base of every temptation is a lie.

Our soul is made up of our mind, our emotions, and our will. Any two can overpower the third. If we allow our emotions to focus on a sensual pleasure and then think about doing it, our thoughts and emotions will overcome our will, and any previous decisions that we have made will be broken.
Comments open below
QUOTING QUIVERFULL is a regular feature of NLQ – we present the actual words of noted Quiverfull leaders and ask our readers: What do you think? Agree? Disagree? This is the place to state your opinion. Please, let's keep it respectful – but at the same time, we encourage readers to examine the ideas of Quiverfull honestly and thoughtfully.
NLQ Recommended Reading …
'Breaking Their Will: Shedding Light on Religious Child Maltreatment' by Janet Heimlich
'Quivering Daughters' by Hillary McFarland
'Quiverfull: Inside the Christian Patriarchy Movement' by Kathryn Joyce