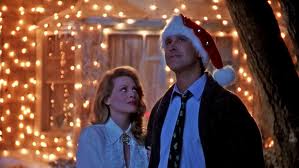 Until Thursday morn NLQ will be taking a breather to spend time with family and friends. In the meantime may we present a mega Quoting Quiverfull with links to all the ways our usual line up of pontificating fundamentalists think we should be celebrating the holiday.
Plus a question to think about and post in the thread. How has the holiday season changed for you after leaving whatever former faith you were part of. Is is better? Worst? No difference? What holiday do you celebrate?
Discuss whatever you want in the comments this holiday season and have a wonderful time with your family and friends!
Jay Younts of Shepherd Press – Why Merry Christmas
Nancy Campbell has been uber busy spreading the guilt this holiday season.
Nancy Campbell of Above Rubies – Heads Up
First Corinthians 13 Adapted for Christmas
Mr. Campbell of Meat For Men is too busy flogging the whole 'homosexual agenda' thing to sound off on Christmas.
Ladies Against Feminism is suspiciously silent on the holidays
John Piper of Desiring God – World, Get With the Program: Joy! Joy! Joy!
Michael and Debi Pearl are also silent on the holiday, except to point out that their books would make dandy Christmas presents along with asking for donations.
Comments open below
NLQ Recommended Reading …
'Breaking Their Will: Shedding Light on Religious Child Maltreatment' by Janet Heimlich
'Quivering Daughters' by Hillary McFarland
'Quiverfull: Inside the Christian Patriarchy Movement' by Kathryn Joyce