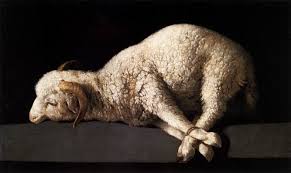 from Ladies Against Feminism – I Will Work With Him
Cannot determine for sure who's words these are but they appear to come from a sermon by Paul Washer titled A Biblical Husband and Father available on YouTube.
There is teaching in scripture about the headship, the man and his family. There is teaching about submission. The wife is to submit to her husband. Many people hate that because of teachings of feminism. Other people hate it because of the massive abuses with regard to that teaching.

Let me just give you an example.

If my wife looks at me, and she sees a man who is consumed with himself, consumed with his own desires, consumed with his own career, consumed with his own hobbies, maybe even consumed with his own religion, consumed with his ministry, [and] consumed with his own religious goals.

Then when she reads in scripture that she ought to submit to that man, it creates nothing but anger and bitterness in her life. "I'm called to be the helper to this man's purposes and all his purposes are about him?" That just creates bitterness and anger.

But if my wife looks at me and sees a man who has thrown away his own purposes, thrown down his own personal whims and desires, and she sees a man who is given toward this, "Hallowed be thy name, thy kingdom come, thy will be done." She sees a man given to the purposes of God. Then it is a lot easier for her to say, I will work with him. I will submit to that his leadership because his leadership is not directed toward his own goals, his own purposes. It's directed toward the will of God and I see in his life, sacrifice. I see in his life "desire," "passion," and love for others. Thus I will join him.
Comments open below
QUOTING QUIVERFULL is a regular feature of NLQ – we present the actual words of noted Quiverfull leaders and ask our readers: What do you think? Agree? Disagree? This is the place to state your opinion. Please, let's keep it respectful – but at the same time, we encourage readers to examine the ideas of Quiverfull honestly and thoughtfully.
NLQ Recommended Reading …
'Breaking Their Will: Shedding Light on Religious Child Maltreatment' by Janet Heimlich
'Quivering Daughters' by Hillary McFarland
'Quiverfull: Inside the Christian Patriarchy Movement' by Kathryn Joyce