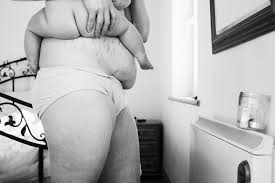 by Matt Walsh from his blog and reposted by Ladies Against Feminism – You don't have to erase every trace of childbirth from your body
I don't know why we've come up with this idea that women need to eradicate any hint of motherhood from their bodies after giving birth.

This is all part of the anti-child, anti-mother, anti-family, anti-life, anti-fertility obsession that plagues our culture like an infectious spiritual disease. The ancient pagans worshiped fertility, the modern pagans (of which there are millions in this nation) worship sterility. Mothers are pressured to look like they never had kids and never could have kids. Isn't that why we've decided that women should keep up a gaunt and emaciated appearance? There's nothing inherently beautiful about it, but it sends off a "look, I'd break in half if I tried carry a child" message. That's what passes for "sexy" among creatures who have begun their proud march towards voluntary extinction.
Comments open below
QUOTING QUIVERFULL is a regular feature of NLQ – we present the actual words of noted Quiverfull leaders and ask our readers: What do you think? Agree? Disagree? This is the place to state your opinion. Please, let's keep it respectful – but at the same time, we encourage readers to examine the ideas of Quiverfull honestly and thoughtfully.
NLQ Recommended Reading …
'Breaking Their Will: Shedding Light on Religious Child Maltreatment' by Janet Heimlich
'Quivering Daughters' by Hillary McFarland
'Quiverfull: Inside the Christian Patriarchy Movement' by Kathryn Joyce