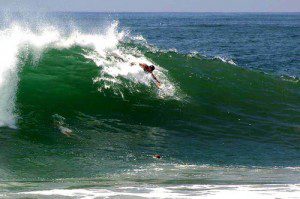 by Pat Robertson from "The 700 Club" Friday, January 3rd, 2014.
"The other thing is I think that the President is going to be severely, severely hampered. I think that America is going to turn against him much more so than now, as that Affordable Care thing starts biting hard as it is, he's going to be discredited terribly," Robertson said.
"As a process, I think that he is going to withdraw. He likes Hawaii, he spent a lot of time in Hawaii and he probably figured, 'Okay, I've done my thing, now let's go surfing.'"
"I think that the world is going to be in chaos this year," Robertson said. "We're not going to have a unified world. I think sometime during the year there is going to be some kind of a credit crisis and I think China is going to lead the way. The other thing is I do believe that the Iranians will have a nuclear device before the end of the year and Obama is using a tactic of containment that's not going to work."
"I do believe that the Republicans will win control of the Congress but they will not have a veto-proof majority…It's going to be the greatest year in the history of the church. You know, onward Christian soldiers."
Watch the segment below.
CrooksandLiars.com reported that after Robertson blew his Romney prediction, he stated, "So many of us miss God, I won't get into great detail about elections but I sure did miss it, I thought I heard from God, I thought I had heard clearly from God, what happened? You ask God, how did I miss it? Well, we all do and I have a lot of practice."
Comments open below
QUOTING QUIVERFULL is a regular feature of NLQ – we present the actual words of noted Quiverfull leaders and ask our readers: What do you think? Agree? Disagree? This is the place to state your opinion. Please, let's keep it respectful – but at the same time, we encourage readers to examine the ideas of Quiverfull honestly and thoughtfully.
NLQ Recommended Reading …
'Breaking Their Will: Shedding Light on Religious Child Maltreatment' by Janet Heimlich
'Quivering Daughters' by Hillary McFarland
'Quiverfull: Inside the Christian Patriarchy Movement' by Kathryn Joyce