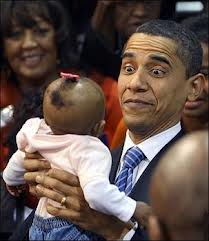 by Voddie Baucham posted at Ladies Against Feminism – Voddie Baucham on Abortion, Adoption and President Obama
It's beyond acceptable. It's normalized to even celebrate it so that is a big difference between my life and a lot of lives that don't even get to begin today…abortion is such a kind word. It's the annihilation of life and I am grieved by that. I am also grieved the absolute ignorance of many people who are targeted by abortionists. Black women make up around 11% of the population but a third or more of the abortions of black and Hispanic women combined, around a quarter of the population, more than half the abortions. In major cities in the US, more than half of all pregnancies of black women end in abortion. We've been targeted since the onset Before planned parenthood and Margaret Sanger's negro project, we've been targeted by abortionists. And now to see black people flock to a party who's platform and history has been dead set on their annihilation boggles my mind.
Comments open below
QUOTING QUIVERFULL is a regular feature of NLQ – we present the actual words of noted Quiverfull leaders and ask our readers: What do you think? Agree? Disagree? This is the place to state your opinion. Please, let's keep it respectful – but at the same time, we encourage readers to examine the ideas of Quiverfull honestly and thoughtfully.
NLQ Recommended Reading …
'Breaking Their Will: Shedding Light on Religious Child Maltreatment' by Janet Heimlich
'Quivering Daughters' by Hillary McFarland
'Quiverfull: Inside the Christian Patriarchy Movement' by Kathryn Joyce