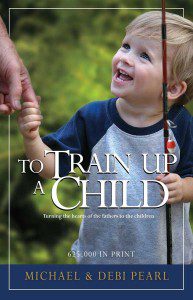 by Paige Coleman of Delivering Women From the Snares of Death blog – Pearls Before Swine
For those of you who left nasty comments online, please be adequately informed before you raise your voice in protest. Humbly consider what you say to your children and what you say to others.  If you call for the banning of "To Train up a Child" because of the actions of those who read it, then by following your own logic, I could call for the banning of the examiner's website.  After all, the author of the article clearly provoked you to anger.  Let's blame him instead of you!  If Michael Pearl is responsible for Carri Williams' anger, then the examiner (sic) is responsible for yours.

If you are a Christian, carefully consider the source of the articles you read and soberly consider the devices of Satan that are within your midst. Be well-informed in the ways of Christ so that you can identify a lie when you see one. Remember that those who are "falsely accused for [their] good conversation in Christ" (1 Pet. 3:16) will be justified, avenged, and glorified by God the Father Himself. I would not want to be put to an open shame before God for pointing an unjust finger at them while on this earth, would you?
Comments open below
QUOTING QUIVERFULL is a regular feature of NLQ – we present the actual words of noted Quiverfull leaders and ask our readers: What do you think? Agree? Disagree? This is the place to state your opinion. Please, let's keep it respectful – but at the same time, we encourage readers to examine the ideas of Quiverfull honestly and thoughtfully.
NLQ Recommended Reading …
'Breaking Their Will: Shedding Light on Religious Child Maltreatment' by Janet Heimlich
'Quivering Daughters' by Hillary McFarland
'Quiverfull: Inside the Christian Patriarchy Movement' by Kathryn Joyce