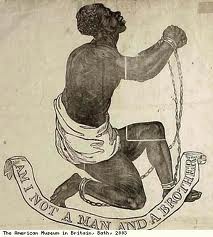 by Brent Aucion from John Pipers Desiring God – The Frontlines of the Pro-Life Movement
How should Christians respond to these attacks on crisis pregnancy centers?

First, Christians should see crisis pregnancy centers as arms of the church fighting for the oppressed, much like the anti-slavery organizations of Antebellum America. Secondly, we should take heart, remembering that the much-maligned abolitionist societies persevered and, in the end, prevailed. But, thirdly, we must remember that their success was not guaranteed and it came at a cost.

Many Christians worked and sacrificed, even when their prospects for success appeared bleak, in order to help slaves and abolish the practice. Likewise, Christians today should assess their efforts. Would you have been actively involved in the campaign to end slavery had you been alive before the Civil War? To what extent are you involved in the campaign to end abortion now? Some people contribute from behind a computer, or by walking the halls of the state legislature, or by preaching from a pulpit. These methods are good and necessary. But don't forget about those on the front lines — those who minister directly to those women who are scared, confused, and oftentimes desperate and needy; those who end up crying, rejoicing, and praying with those strangers who came through their doors just days or weeks earlier; those who are despised and targeted because they tell pregnant women that they have a choice. They are the ones who prove, better than anyone else, that Christians don't just "love the fetus" but actually love all people, in word and deed.
Comments open below
QUOTING QUIVERFULL is a regular feature of NLQ – we present the actual words of noted Quiverfull leaders and ask our readers: What do you think? Agree? Disagree? This is the place to state your opinion. Please, let's keep it respectful – but at the same time, we encourage readers to examine the ideas of Quiverfull honestly and thoughtfully.
NLQ Recommended Reading …
'Breaking Their Will: Shedding Light on Religious Child Maltreatment' by Janet Heimlich
'Quivering Daughters' by Hillary McFarland
'Quiverfull: Inside the Christian Patriarchy Movement' by Kathryn Joyce