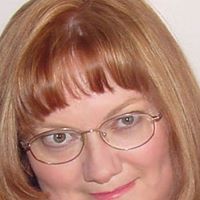 by Mary Pride from her Facebook page
Luke 6:45 for of the abundance of his heart his mouth speaketh.
New data on the connection between abortion and breast cancer:
"A powerful new study from China … a meta-analysis pooling 36 studies from 14 provinces in China, showed that abortion increased the risk of breast cancer by 44% with one abortion, and 76% and 89% with two and three abortions.


This new article is another example of the recent excellent scholarship on abortion in peer-reviewed journals coming out of the People's Republic. There is no bigger data base than China, where there are an average of 8.2 million pregnancy terminations every year, and 40 abortions for every 100 live births. Chinese researchers and physicians are unencumbered by abortion politics, and do not cover up data showing long term effects of induced abortion, as do their US counterparts in governmental, professional and consumer organizations." – Abortion Breast Cancer Link

~~~~~~~~~~~~~~~~~~~~~~~~~~~~~~




This is so wrong and sad. – Federal judge declares Utah's polygamy law unconstitutional

~~~~~~~~~~~~~~~~~~~~~~~~~~~~~~

From Kate Wilson via Shawn Siegel:
Note that the vaccine described below was administered in the Philippines to women between the ages of 15 and 45 only:

In 1995 the BBC aired an investigative documentary verified by the Philippine Department of Health and the Philippine Medical Association that tetanus vaccines from the WHO were combined with a chemical known as beta Human Chorionic Gonadotrophin, an anti-pregnancy agent.

The BBC Horizon program entitled "The Human Laboratory", which was never aired in the United States, noted that Philippino women of child-bearing age were administered the tainted vaccine and many miscarriages ensued. Dr. Reynaldo Echavez of the Philippine Medical Association stated that the presence of the HCG in the tetanus shot would cause the women to develop HCG antibodies, which will then cause spontaneous abortion if the women become pregnant.

So while we bicker about the threat of measles, this is the reality – but ya'll can handle the truth.

It ain't just about the money.

There's much more information available – ThinkTwice has a full article on the subject, at the first link below, and Christina England covered the issue today, with a broader discussion, at the second link. Check out some of the titles referenced in the ThinkTwice article:

"Clinical profile and Toxicology Studies on Four Women Immunized with Pr-B-hCG-TT," Contraception, February, 1976, pp. 253-268.

"Observations on the antigenicity and clinical effects of a candidate antipregnancy vaccine: B-subunit of human chorionic gonadotropin linked to tetanus toxoid," Fertility and Sterility, October 1980, pp. 328-335.

"Phase 1 Clinical Trials of a World Health Organisation Birth Control Vaccine," The Lancet, 11 June 1988, pp. 1295-1298. "Vaccines for Fertility Regulation," Chapter 11, pp. 177-198, Research in Human Reproduction, Biennial Report (1986-1987), WHO Special Programme of Research, Development and Research Training in Human Reproduction (WHO, Geneva 1988).

"Anti-hCG Vaccines are in Clinical Trials," Scandinavian Journal of Immunology, Vol. 36, 1992, pp. 123-126.

Tetanus Vaccines, Spontaneous Abortion & Population Control

~~~~~~~~~~~~~~~~~~~~~~~~~~~

One boy beaten. The other one starved to death. Social workers refused to intervene. This happens SO OFTEN – they ignore the homes where abuse is really taking place. The sister was threatened with being prosecuted for kidnapping if she saved her brothers. – Justice For Quinten

~~~~~~~~~~~~~~~~~~~~~~~~~~~

A surprising benefit of growing up in a large family . . .

Divorce chances go down as number of siblings goes up, study shows

www.perseveronews.com

Having a "quiver full" of children reduces your children's likehood of experiencing divorce when they grow up. According to a
(Editorial Note – This article was on our old friend Vaughn Ohlman's site Persevero News, which is now gone)
Horrifying. I've read the bill – they call it a "named person" rather than a "state guardian," but it amounts to the same thing. An employee of a "service provider" looking over your shoulder with the ability to impose a "plan" or "intervention" on your child if in his opinion the child has a "wellbeing need." I'm quoting the bill. – Scotland: Every Child to Have "State Guardian" From Birth
~~~~~~~~~~~~~~~~~~~~~~~~~~~~~~~
Brendan O'Neill (who has been dubbed a "Marxist proletariat firebrand"), warns that homosexual marriage is being imposed top down by the elites. He's worried that it is destroying democracy:
"Anyone who values diversity of thought and tolerance of dissent should find the sweeping consensus on gay marriage terrifying….

It's better described as conformism, the slow but sure sacrifice of critical thinking and dissenting opinion under pressure to accept that which has been defined as a good by the upper echelons of society: gay marriage. [It provides] a searing insight into how soft authoritarianism and peer pressure are applied in the modern age to sideline and eventually do away with any view considered overly judgmental, outdated, discriminatory, 'phobic', or otherwise beyond the pale….

For all the comparisons of the gay-marriage movement to the civil-rights movement, in fact the most striking thing about gay marriage is its origins among the elite. As Caldwell says, 'never since the Progressive Era has there been a social movement as elite-driven as the one for gay marriage'. In his new book, Michael Klarman describes how judges, not streetfighthers (sic), spearheaded the gay-marriage campaign; he even bizarrely calls judges a 'distinctive subculture' of the cultural elite, which 'tends to be even more liberal than the general public on issues such as gender equality and gay equality'. Another favourable (sic) account of the rise of gay marriage notes how it was led by 'lawyers and professors'… Gay Marriage: A case study in comformism
~~~~~~~~~~~~~~~~~~~~~~~~~~~
This brings a whole new meaning to Baby Wars: "We will use our women to produce more babies who will in turn be used as armor/shield. Our babies are the gift from Allah for Jihad. . . . [The] West manufactures their tanks in the factory. We will manufacture our military force by natural means, by producing more babies. That is the way it is cheaper." – A warning from a former Muslim
(Editorial Note: You will notice as you scroll through Mary Pride's Facebook page that she has a number of anti-Muslim/Arabic articles posted)
~~~~~~~~~~~~~~~~~~~~~~~~~~~
Comments open below
QUOTING QUIVERFULL is a regular feature of NLQ – we present the actual words of noted Quiverfull leaders and ask our readers: What do you think? Agree? Disagree? This is the place to state your opinion. Please, let's keep it respectful – but at the same time, we encourage readers to examine the ideas of Quiverfull honestly and thoughtfully.


NLQ Recommended Reading …
'Breaking Their Will: Shedding Light on Religious Child Maltreatment' by Janet Heimlich
'Quivering Daughters' by Hillary McFarland
'Quiverfull: Inside the Christian Patriarchy Movement' by Kathryn Joyce