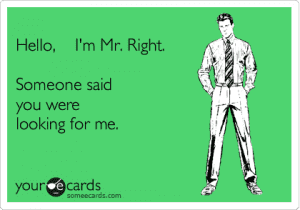 by Ladies Against Feminism – Advice To Young Ladies – Pick The Right Man
A good woman will have no interest in flattering a man's vanity and a good man will have no interest having his vanity flattered and little interest in those who seek to flatter him. He knows to well that vanity is the enemy of his virtue which comes by way of His duty to God. A good man will not give up his sense of duty for a woman who will so often misrepresent what a good man truly is with her flattery. A good man looks for a woman who understands his duty to be faithful before God and who desires companionship working out that which is good before God. A man after vanity will find a silly woman helpful to his shallow ambition, but in the end she does him no good and he knows it. She will find him more often than not to be given to a bad temper. His pride will become all the more insatiable and she'll find herself unable to please him as she had in the past. Her flattery is not longer enough. When she can not meet his demands to be gratified he'll look to others with a proud air, alienating himself and her along with him from so many others who would make the best of companions.

Instead, a man marked by the pursuit of wisdom will make better companion. He will embrace the hard won truths of men who have come before him and not consider himself their equals. His desire will be for knowledge and grace and not vain-glory. He understands what advantages there are to be had by way of humility. He is marked by a disinterest in the world's vanities, even the noise of them, seeing them as a distraction causing delay in progress, development and true accomplishment. He shows initiative in seeking out wisdom and is diligent and takes great personal pain to try all to improve himself. He tests knowledge and finds out what is true and what is not. And once he's found out where his confidence should lie through much effort he is marked by being immovable from that truth.

Pick the right man.
Comments open below
QUOTING QUIVERFULL is a regular feature of NLQ – we present the actual words of noted Quiverfull leaders and ask our readers: What do you think? Agree? Disagree? This is the place to state your opinion. Please, let's keep it respectful – but at the same time, we encourage readers to examine the ideas of Quiverfull honestly and thoughtfully.
NLQ Recommended Reading …
'Breaking Their Will: Shedding Light on Religious Child Maltreatment' by Janet Heimlich
'Quivering Daughters' by Hillary McFarland
'Quiverfull: Inside the Christian Patriarchy Movement' by Kathryn Joyce