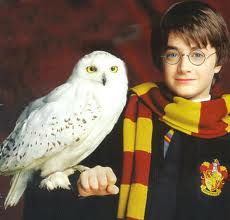 by Colin Campbell of Meat For Men
Men, sending our children to be educated by the unrighteous should cause us serious concern. Not only are (sic-missing word) subjected to the liberal agenda which is pro-abortion, pro-homosexual, anti-Christian values, and out-lawing prayer and the Bible, but many of their classmates are from homes that have broken morals and are drug infected.
The Great Shepherd of our souls does not lead us in paths were the pop culture of today goes. Their music is not His music if it does not ring with righteousness. Their image is not His image if it does not promote righteousness.
Fathers, we are to raise our children to be lovers of the paths of righteousness. Speaking of Jesus, the Son of God, Hebrews 1:9 says, "Thou has loved righteousness, and hated iniquity, therefore God, even thy God, hath anointed thee with the oil of gladness above thy fellows." The oil of true gladness is found in those who walk in the paths of righteousness. The world's gladness is false and temporary. Hebrews 11:25 says that there are "pleasures of sin for a season." Only for a season.
Fathers, we are not to lead our children to watch movies that promote any form of unrighteousness. Honestly, does Harry Potter promote righteousness? I think not. Do electronic games that promote violence promote righteousness? I doubt it.
Comments open below
QUOTING QUIVERFULL is a regular feature of NLQ – we present the actual words of noted Quiverfull leaders and ask our readers: What do you think? Agree? Disagree? This is the place to state your opinion. Please, let's keep it respectful – but at the same time, we encourage readers to examine the ideas of Quiverfull honestly and thoughtfully.
NLQ Recommended Reading …
'Breaking Their Will: Shedding Light on Religious Child Maltreatment' by Janet Heimlich
'Quivering Daughters' by Hillary McFarland
'Quiverfull: Inside the Christian Patriarchy Movement' by Kathryn Joyce