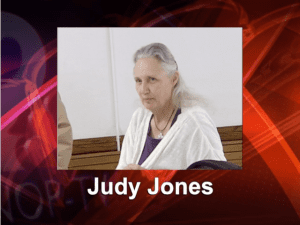 You may remember Vyckie's story of the birth of two of her children and her near death experiences at the hands of South Dakota midwife Judy Kay Jones and the subsequent deaths of babies delivered by mothers in Judy's care.
Nebraska has finally set a trial date for Judy Jones of June 9th, 2014 for the charges of manslaughter, practicing without a license and criminal impersonation.
From KNOP-TV:
Not guilty pleas were entered by a South Dakota woman accused of having a role in the death of a newborn in rural Custer County.

Judy Jones, 66, of Irene, South Dakota, was arraigned in Custer County District Court Thursday on three different Class III felony charges.  The charges include manslaughter, practicing without a license, and criminal impersonation.

According to Nebraska State Patrol investigators, Jones was hired as a midwife to deliver a baby in September of 2011.  The child died as a result of medical problems shortly after his birth.  Investigators say Jones failed to perform tests, and she did not contact a doctor when the child stopped breathing.

Jones entered not guilty pleas to all three counts.

Jury trial is scheduled for June 9th.  Pre-trial motions will be on May 22nd.
Comments open below
NLQ Recommended Reading …
'Breaking Their Will: Shedding Light on Religious Child Maltreatment' by Janet Heimlich
'Quivering Daughters' by Hillary McFarland
'Quiverfull: Inside the Christian Patriarchy Movement' by Kathryn Joyce